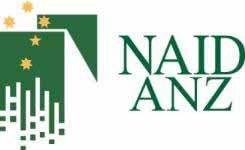 Most people assume the organizations entrusted with their personal information take every precaution to protect it all the time. - Bob Johnson, NAID CEO
Sydney, Australia (PRWEB) April 29, 2013
As 2013 Privacy Awareness Week gets underway, the National Association for Information Destruction's (NAID) ANZ chapter is reminding companies to securely dispose of confidential information.
Privacy Awareness Week (PAW) is held each year the first week of May to promote the importance of protecting personal information. This year participants in 2013 PAW will focus on privacy law reform and identity theft issues. NAID-ANZ's mission is to promote the secure destruction industry by becoming involved in such initiatives. In doing so, NAID CEO Bob Johnson has met with representatives from the Australian Attorney General's Office and NAID-ANZ commissioned a study to better understand the disposal habits of organizations in Australia.
"Most people assume the organizations entrusted with their personal information take every precaution to protect it all the time," said Johnson. "Unfortunately, that is not always the case, often because the frontline employees aren't properly trained."
The NAID-ANZ Disposal Habits Study took place in January and February 2013 in the Sydney metropolitan area and investigated the information disposal habits of local businesses. At a press conference in February, Johnson said that 11% of commercial trash bins contained personal confidential information and that certain sectors of business casually discarded private information more often than others.
"Some sectors did better than others," said Johnson. "For instance, of the nine randomly sampled trash bins serving government offices, no confidential information was found. On the other hand, bank branches fared less well with 40 percent found to be casually discarding confidential financial information."
Among the other sectors with marginal performances in the study were 25 percent of doctors' offices had confidential information in their trash bins as did 20 percent of law offices.
"While Privacy Week Awareness is useful in drawing attention to the issue, the protection of personal data is a responsibility employees face every day," added Johnson.
Johnson also said improper disposal of personal information will not likely change until Australia enacts the same strong penalties now seen in other countries.
About NAID-ANZ: NAID-ANZ is a chapter of the National Association for Information Destruction (NAID), the non-profit trade association of the secure destruction industry, currently representing over 1,900 member locations globally. NAID-ANZ's mission is to promote the proper destruction of discarded information through education and to encourage the outsourcing of destruction needs to qualified contractors, including those that are NAID certified.