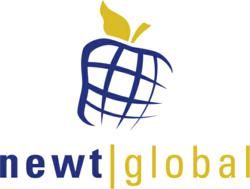 Irving, TX (PRWEB) April 30, 2013
Newt Global has won an opportunity to develop electronic forms for a leading bank in Middle East.
In an effort to eliminate data entry errors arising out of handwritten requests, our Client has come up with the new requirement of putting the editable remittance forms on their website and on the intranet so that customers /staff at branches /WM/SME centers can fill the same and submit.
Newt Global has met their requirements by developing electronic forms and user guide for filling up the forms. Newt Global team has made the form filling process more interactive by providing a wide range of options (for currencies /countries /payment codes etc.) to choose from.
eForms dramatically reduces the cycle-time and manpower required to process standard forms from initiation to entry into the system. Newt Global used flexible framework for developing such forms and simplifying business processes by electronic capture and collection of application data.
Newt Global's team of experts has compiled all the inputs provided by the Client and created eForms and user guides in both English and Arabic versions within a duration of two months.
"I would like to cheer up for my team for meeting the client's expectations. Though they were not aware about Arabic language, they did the task so perfectly that it got accepted by the client in first attempt," Satish Goel, COO, Newt Global said.
About Newt Global Consulting, LLC
Newt Global Consulting is a MBE/WBE/HUB Certified Global IT services company headquartered in Irving, Texas and is a Tier-1 vendor to multiple Fortune-50 clients. They specialize in a range of IT services on a broad range of technologies, mobile development, QA, and program management. Newt Global leadership is committed to staying at the forefront of technology, and has invested in building a mobile development/testing framework and has recurring training programs in both iOS and Android. Learn more at http://www.newtglobal.com