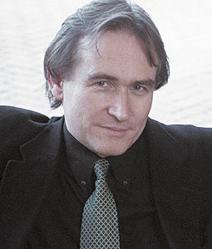 Toronto, Canada (PRWEB) April 30, 2013
Internationally respected psychiatrist, psychopharmacologist, scientist, and author Dr. David Healy will be lecturing and touring both Europe and North America in the coming weeks on his mission to make prescription drugs safer.
April 30, Dr. Healy will be lecturing at Cardiff University Wales about the role of Psychotropic and Other Drugs in Mass Shootings and Homicides. The following week, Dr. Healy will visit Queen's University in Kingston, Ontario, Canada, to debate the future of psychiatry, and to give a lecture entitled "How Regulating Drugs has Killed the Art of Medicine".
May 22, Dr. Healy will arrive in San Francisco, for a debate at the American Psychiatric Association Annual meeting on the efficacy of Antidepressants in Major Depressive Disorder.
Next, Dr. Healy will return to the UK to participate in a panel discussion entitled "Are Doctors Bad For US?" on Sunday May 26 at the HowTheLightGetsIn2013 festival at Hay.
In the debates and lectures, Healy will refer to RxISK.org which he sees as a solution to the problems created by Evidence Based Medicine and flawed Random Controlled Trials. RxISK.org, masterminded by Dr. Healy and several close colleagues. RxISK is a project which aims to improve prescription safety through the systematic collection of information about consumer experience. RxISK.org is the first free, independent website where consumers can report their own experience of prescription drug side effects, and receive personalized assessments of the risk that their prescriptions are causing the problems they report.
About Data Based Medicine Americas Ltd.
RxISK.org is owned and operated by Data Based Medicine Americas Ltd. (DBM), based in Toronto, Canada. DBM's founders have international reputations in early drug-side-effect detection and risk mitigation, pharmacovigilance, and patient-centered care. Although drug side effects are known to be a leading cause of death and disability, less than 5% of serious drug side effects are reported. DBM's mission is to capture this missing data directly from patients through RxISK.org's free drug side effect reporting tool and use this data to help make medicines safer for all of us.
Media contact
David Carmichael
david(dot)carmichael(at)RxISK(dot)org
+1 (647) 799-3792
Venues
2013-05-26
Hay-on-Wye
The Institute of Art and Ideas How The Light Gets In 2013, the world's first philosophy and music festival
Are doctors bad for us? Panel discussion (4-6pm)
2013-05-22
San Fransisco, California
American Psychiatric Association,
San Francisco Convention Center, Moscone South - Esplanade Level - Room 302
Antidepressants in Major Depressive Disorder: The Efficacy Debate
(2-5pm)
2013-05-10
Kingston, Ontario
Johnson Auditorium, Hotel Dieu Hospital
How Regulating Drugs has Killed the Art of Medicine.
(12:15-1pm)
2013-05-10
Kingston, Ontario
Johnson Auditorium, Hotel Dieu Hospital
Psychiatry Debate. The proposition is this: "This House Believes that the speciality of Psychiatry is going to become less important"
(11am-12pm)
2013-04-30
Wales, UK Cardiff University: Stanley Parris Lecture Theatre in Psychology Department
Mass Shootings and Homicide on Psychotropic and Other Drugs
(11am-12pm)