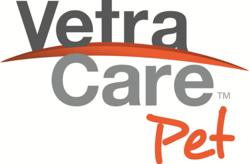 Dogs and cats don't understand the importance of leaving a wrap or bandage alone therefore conventional bandages are often difficult to use on animals
Nixa, MO (PRWEB) April 29, 2013
Cuts and scrapes are common on dog and cats, especially pets that spend a lot of time outdoors. When a pet gets a minor cut or abrasion it can often be difficult to get that wound to heal and pets are more susceptible to foreign materials such as fur, dirt or gravel getting into the wound and causing an infection. Dogs and cats don't understand the importance of leaving a wrap or bandage alone therefore conventional bandages are often difficult to use on animals.
The Vetra Care Pet Liquid Bandage was created to be used in place of traditional bandages for easy, gentle application. It utilizes the FDA approved ingredient, Allantoin, to provide a layer of protection to the area and keep bacteria and debris out of the wound. It is ideal for hard to dress areas of the pet or those places where wrapping or a bandage is impractical. Once applied the Vetra Care Pet Liquid Bandage controls moisture around the wound while remaining breathable to speed up healing.
Co-developed by a trauma & burn surgeon and a Ph.D. biologist, VetraCare Pet products work to reduce inflammation and irritation on pets' skin, paws and ears by removing harmful bacteria and contaminants while maintaining continued hydration and long lasting protection. VetraCare Pet is different than many pet care products, as the ingredients in VetraCare were selected to not only effectively treat the injury or condition, but also work to improve the overall health of the animal.
VetraCare Pet product line is made in the USA, blended in an FDA regulated facility and built using the same advanced technology as our healthy human skin care products, ensuring every step is done not just to pet standards, but to human standards. This creates the ideal solution for pet skin care and ensures your animal gets safe, effective products.
Roger Huckfeldt, MD, FACS
VetraCare Pet Inventor
Dr. Huckfeldt is a board certified general and critical care surgeon with twenty years' experience in a trauma and burn care practice. Dr. Huckfeldt has been involved in the development of products designed to enhance skin care throughout his career, and is well known for his medical research towards the science and mechanism of wound healing. Dr. Huckfeldt also holds a degree in Zoology, allowing him to understand both the human and animal side of improving overall skin health.
Healthy Brands for Life
Healthy Brands for Life was formed on the foundation of creating science-based, laboratory tested products that are safe, effective and economical for any family. Healthy Brands for Life is committed to helping improve the quality of life for you, your family and pets by providing products, information and services so you ALL can have healthier and happier lives.
Healthy Brands for Life was started with a single formulation, a formulation that we knew would serve as the basis for a number of products that are extremely effective while actually being good for your skin and health. This patented technology has been transformed into a wide variety of products designed to better clean, sanitize, hydrate, and protect our customers and their families.
For more information visit http://www.healthybrandsforlife.com.