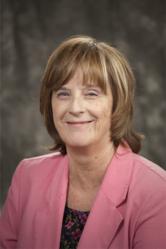 This April alone we have added a number of talented new staff members to the Inlanta team predominately through referrals, past associations and visitors to our website.
Brookfield, WI (PRWEB) April 30, 2013
Inlanta Mortgage is pleased to announce 11 new employees have joined since February, including four new loan originators and seven support staff.
On the sales side, Loan Officer David Brussat joined the Janesville, Wis. branch. Loan Officers Cindy Breternitz and Stephanie Gador joined the Overland Park team, while Loan Officer Laura Schamberger was welcomed to the Cedar Rapids, Iowa office.
The Ocala, Fla. branch added Processor Lori Meaney and the Indianapolis South branch hired Amy Walters as an administrative loan officer assistant. In Marshfield, Wis., Rachelle Bottlemy joined as a junior processor and Joel Viterna was added in Overland Park, Kan. as a mortgage planner.
The corporate office in Brookfield also added three new employees to its team. Junior Processor Linda Sarandos joined the central processing department and Loan Coordinator Alysia Berg joined the administrative department. Underwriting also welcomed a new Underwriter, Roxanne Paulin, to their team.
"After a brief slowdown in hiring at the beginning of the year, it's been an amazing start to the year from a hiring standpoint," HR Director Jan Priem said. "This April alone we have added a number of talented new staff members to the Inlanta team predominately through referrals, past associations and visitors to our website."
Inlanta is still looking to fill many new positions at both the corporate and branch level. Open positions at the corporate office include experienced processors and underwriters. The Brookfield North branch is currently looking for a new loan officer and loan officer assistant. A complete list of open positions and their descriptions can be found online at http://www.inlanta.com/job-openings.
About Inlanta Mortgage
Headquartered in Brookfield, Wis., Inlanta Mortgage was established in 1993. Inlanta Mortgage is currently celebrating its 20th Anniversary. The company has grown to 32 branches in 16 states and over 220 employees. Inlanta Mortgage provides its partner branches with Fannie Mae/Freddie Mac agency products, as well as a full suite of jumbo and portfolio programs. The company is delegated FHA/VA, FHA 203K and USDA approved.
Inlanta Mortgage was named a Top Workplace in 2012, has been listed on Mortgage Technology's Top 25 Tech Savvy Lenders List in both 2010 and 2011, Milwaukee Business Journal's "Top 25 Largest Milwaukee-Area Mortgage Banking Companies," and Mortgage Executive Magazine's "Top 100 Mortgage Companies in America" in 2011 and 2012. Inlanta Loan Officers have also been named as Milwaukee Magazine's "Top Mortgage Professionals."
The company's platform supports high producing professional partner offices with the latest technology and product menu focused on unsurpassed service and quality to both the consumers and employees. Inlanta takes pride in the highest level of honesty, integrity and ethics in all its business dealings. It is a member of numerous state Mortgage Bankers Associations and Lenders One, the largest cooperative of mortgage bankers in the nation. Inlanta is an accredited member of the Better Business Bureau with an A+ rating. For more information, please call Inlanta Mortgage at 262-439-4260, email info(at)inlanta(dot)com or visit the company's website at http://www.inlanta.com. For partnership opportunities, visit http://www.inlantapartners.com.