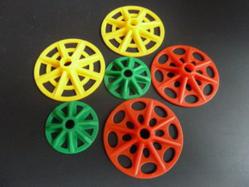 (PRWEB) April 30, 2013
Wuxi Glory Plastics, a leader in plastic molding, had recently announced to offer a discount on its high-quality services. The offer is now available and heavy discounts can be obtained on Wuxi Glory injection molding and blow molding services. The opportunity can be availed by visiting their official web page plastics-molding.com.
Injection molded products are obtained by solidifying the heated and melted thermoplastic material. Injection molding is generally applied to the mass production of one type of product. On the other hand, blow molding makes use of compressed air which is blown into a preform placed in a cast. When the preform acquires the shape of the cast, it is cooled and collected. These are high-end technology procedures requiring apt knowledge, expertise and experience; the company has employed some of the best engineers who work to produce the best quality products for the customers.
Various products manufactured by the company include PVC bottles, auto parts, several industrial parts, bottle caps, cases, containers, toys and much more. Custom mold services are also offered by the company. Wuxi Glory has long been offering these services and therefore, it understands its customers and their requirements. With its quality control team and rules, it offers best quality output and a one-stop solution for several needs. The website of the company also has valuable information regarding different aspects of the procedures involved and the industry as a whole.
The amazing discount offer announced by Wuxi Glory is only valid for a limited time. Those wanting high-end plastic molding services at cheap rates should avail this opportunity now.
Wuxi Glory Plastics is a China-based company founded in 1995. It offers high-quality plastics blow molding and injection molding services supplied at competitive rates. It operates through its website plastics-molding.com.
For more details, please visit http://www.plastics-molding.com.