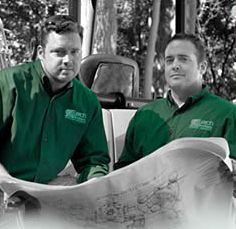 Baltimore, MD (PRWEB) April 30, 2013
Just in time for the busy summer season, Lerch Brothers Landscape Contractors have revamped their maintenance plans to help Maryland homeowners take advantage of the warm weather and enjoy the time spent outdoors.
Rather than offering a one-size-fits-all landscape maintenance solutions, Lerch Brothers Landscape Contractors draft landscape maintenance plans on a case-by-case basis to fit every homeowner's individual needs, as well as landscape requirements.
Each plan is tailored to accommodate individual budgets and schedules and may include a variety of tasks from lawn care and flower bed maintenance to weed control, pruning and mulching.
"We are sticklers when it comes to proper landscape maintenance: every plant is unique and deserves gentle treatment and proper care," shared Tom Lerch, one of the owners at Lerch Brothers Landscape Contractors. He added that many people unknowingly use the wrong tools to trim unruly shrubbery, such as approaching boxwoods with clippers.
According to the 2011 American Time Use Survey, men and women spent on average between 15 and 25 hours a week doing unpaid household work and at least 3 hours a week is dedicated to yard work and lawn care.
"We all work hard during the week and for many people taking care of their lawn and gardens on top of the 40-hour work week is too much. For someone who doesn't enjoy yard work, outsourcing maintenance to a Maryland landscape contractor is the perfect solution," pointed out Lerch.
According to the U.S. Consumer Product Safety Commission, more than 200,000 Americans received injuries from using ladders and stools in 2009, and close to 86,000 people received lawn mower-related injuries.
"Besides being tedious, landscape maintenance can also be a dangerous job when approached with the wrong tools or the wrong skill set, which is why letting professionals take care of your Maryland landscape maintenance is often a smart decision," added Lerch.
He went on to share that he and his brother started Lerch Brothers Landscape Contractors back in 1995 by learning the maintenance end of business, which took some time to master. Only then the brothers proceeded to developing their own landscape and hardscape deigns and performing landscape installation. "What I'm saying is that landscape maintenance requires time, hard work and dedication, and not everyone has these resources at their disposal," concluded Lerch.
About Lerch Brothers Landscape Contractors
Founded in 1995, Lerch Brothers Landscape Contractors offers a variety of Maryland landscaping services from landscape design and installation to hardscaping, masonry work, outdoor structure construction, as well as site work services. For more information about the company, please visit http://www.lerchbrothers.com.