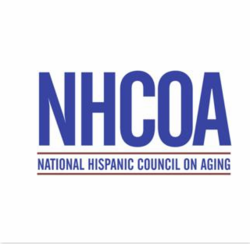 Washington, DC (PRWEB) April 29, 2013
During Older Americans Month, the National Hispanic Council on Aging (NHCOA)— the leading national organization working to improve the lives of Hispanic older adults, their families, and caregivers— continues working to empower seniors across the country to be their own best advocates, especially those who are harder to reach. Through extensive grassroots outreach, NHCOA has uncovered an entire subpopulation that is eager to contribute, but is hindered by cultural and linguistic barriers.
"The key to positive change is at the heart of every community," said Dr. Yanira Cruz, NHCOA President and CEO. "And, at the heart of each community are thousands of seniors who want— and can— be part of that change. Older Americans Month is an opportunity to highlight their ability to contribute positively to our society given their vast life experiences, wisdom, and cultivated talents."
Older Americans are an important segment of our population, who are often times overlooked, undervalued, and preyed upon due to several factors. This is especially true for harder to reach seniors, such as Hispanic older adults who face barriers that often times isolate them from the rest of the community. Through decades of practice, policy, and research NHCOA has identified and addressed the cultural and linguistic barriers that often plague Latino communities. This understanding has allowed NHCOA to develop a grassroots presence among communities with large Latino senior populations that is strengthened by regional and national events that highlight empowerment, civic engagement, and leadership.
For example, through the Promoting Communities of Success Regional Meetings, NHCOA travels to different regions of the country to document their specific needs and concerns. In addition to actively listening, NHCOA also trains local leaders and seniors on how to leverage advocacy efforts to address and find solutions to these issues through the Empowerment and Civic Engagement Training. As of 2012, NHCOA had trained more than 800 NHCOA Leaders who help connect resources to those who are most in need and hardest to reach. These intergenerational leaders, who range from ages 18 to 80, believe that by working together and sharing the best of their talents we can achieve a stronger, golden America.
As the country recognizes and celebrates the talents, wisdom, and life experiences older Americans share with their families and communities, NHCOA thanks Latino seniors, volunteers, and leaders across the country who are part of the NHCOA Leaders Network.
"The real force behind NHCOA's effectiveness is our growing NHCOA Leaders Network, a crucial component as we connect those hardest to reach with the programs, services, and information they need to live healthier, happier lives," said Dr. Cruz. "As the network grows, we can reach more older Americans, which is why we invite all community and local leaders to join our efforts during Older Americans Month."
NHCOA's commitment to empowerment, leadership, and civic engagement among older Americans continues as it kicks off the 2013 Promoting Communities of Success Regional Meetings at the end of May in New York.
For more information about NHCOA, its work, and its growing NHCOA Leaders Network, visit http://www.nhcoa.org.