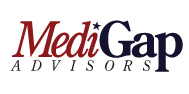 It's difficult for many people who rely on Medicare to keep up with the changes regarding how health care providers are paid.
(PRWEB) April 30, 2013
Medigap Advisors reassures clients alarmed by recent speculation that Medicare Advantage plan payment cuts might drive up premiums. The federal government actually increased payment rates to companies selling Medicare Advantage plans by 3.3 percent for 2014. Original Medicare payments to doctors are to be cut by two percent. Medicare beneficiaries and their caregivers may consult Medigap Advisors at no charge for information on how the changing Medicare environment impacts their options for supplementing Medicare benefits by calling 1-866-323-1441.
Wiley Long, president of MediGap Advisors, says, "If you're wondering whether you should drop a Medicare Advantage plan and use Original Medicare with a Medigap plan, talk to our experts before you make the change. We can research all of your options to help you make a well-informed decision. The cost of health care is just too high to guess about the coverage you need."
This January, Congress derailed the 26.5 percent cut scheduled in Original Medicare reimbursement to physicians. The House of Representatives passed a bill the Senate had approved to delay the majority of cuts for one year. Two percent of those cuts were delayed for just two months, coming due again in March. Those cuts did pass.
Long says it's difficult for many people who rely on Medicare to keep up with the changes regarding how health care providers are paid. The same is true for changes in the federal subsidies to Medicare Advantage plan providers. The former can impact whether beneficiaries have local doctors who will accept Medicare coverage, and the latter influences what price beneficiaries pay for a Medicare Advantage plan.
Operating as an independent broker, Medigap Advisors not only investigates these issues, but also compares Medicare supplement options offered by different leading insurance companies. This analysis is available to the public via confidential individual telephone consultations and live Q&A webinars. There is no cost to participate in either. Consultations may be arranged by calling 1-866-323-1441 and webinar reservations are available here.
About Medigap Advisors:
As one of the nation's leading independent online experts in supplementing Medicare, Medigap Advisors offers personal service to help Medicare beneficiaries strip the mystery from Medicare.
Along with beneficiaries, children of parents approaching retirement and other caregivers may participate in live Question and Answer Sessions during the How to Get the Most from Medicare webinar. Click here to sign up for the free webinar.
Medigap Advisors also provides confidential consultations to compare coverage options from different insurance companies by calling 1-866-323-1441 between 9 AM and 11 PM Eastern.