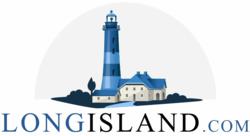 As many Long Islanders are still repairing homes damaged by Hurricane Sandy, LongIsland.com has updated and expanded upon their Home Improvement Section, as well as published numerous helpful guides, and informational resources for locals to utilize.
Kings Park, NY (PRWEB) April 30, 2013
Many Long Island homeowners still reeling from damages caused by Hurricane Sandy six months ago – with issues ranging from water damage, mold, damaged trees and yards, to roofs and windows in need of repair. In order to help locals get a handle on these daunting repairs, LongIsland.com has continually provided resources for Homeowners including an updated and expanded Home Improvement section, featuring information about the best local contractors and construction companies, as well as articles and resources that provide homeowners with professional information on how to make home repairs themselves, and valuable information about selecting the right contractor for big jobs.
With countless Long Islanders still recovering from the damage left in Sandy's wake, it's become more vital than ever to have access to information about making repairs and renovations, as well as information about local Home Improvement and Contracting companies that other locals have grown to trust and rely on. LongIsland.com's Home Improvement resources walk locals through the process from knowing what to look for in terms of mold damage and structural damage, to finding the right contracting business to get the job done quickly, efficiently, and affordably.
Since 1996, LongIsland.com has been dedicated to providing locals with the information and resources they need to get the most out of living on Long Island, and after Hurricane Sandy rocked the area, the site has provided continual information and updates pertaining to repairing and restoring Long Island. A large portion of the information and resources pertaining to Sandy have been for local homeowners, who suffered millions in damages, and will likely be recovering for years to come.
In addition to providing locals with the information they need to get the most out of day to day life on Long Island, LongIsland.com pays special interest to creating resources for locals to utilize in a time of crisis, such as during and after Hurricane Sandy, and Winter Storm Nemo. This continued dedication to the Long Island public is why the site continues to grow in traffic and popularity, and why more locals turn to LongIsland.com each day to find what they're looking for.