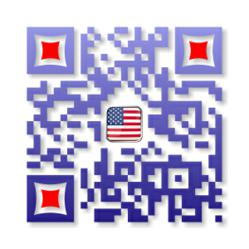 With our fast and amazing Flagco Mobile, The Flag Company, Inc. now works where you work.
Atlanta, GA (PRWEB) April 30, 2013
There is nothing new about flying a flag but there is something very new, revolutionary, and extremely convenient about purchasing a new flag and a multitude of accessories through The Flag Company, Inc.'s new Flagco Mobile App, now available for download for virtually any mobile device.
"With our fast and amazing Flagco Mobile, The Flag Company, Inc. now works where you work," announced Mike Lawrence, Vice President of The Flag Company, Inc.
Even if hosting a real estate open house, garage sale, or school sporting event this upcoming weekend, there is still time to order that flag, banner, or a stand while waiting at the bus stop, or on a coffee break. The app works simply by swiping or single and double-tapping menu options. An alphabetical online catalog simplifies product searches, giving access to The Flag Company, Inc.'s large inventory on the go with detailed product information. An interactive photo gallery highlights the many custom flag creations at a glimpse, and fast direct contact with knowledgeable customer representatives via either telephone or e-mail from the app assures that no question goes unanswered.
With easy checkout, purchases are easy to make within the app since no sign-up is required and all major credit cards are accepted. Same day shipping is available for the majority of in-stock items if orders are placed before 2 p.m., Eastern Standard Time (EST).
By scanning the QR code from the Facebook page ("like" us at The Flag Company, Inc., Acworth, Georgia), or the demonstration video from the website or Facebook tab, the app downloads instantly, ready to go. Now The Flag Company, Inc. flies with Flagco Mobile everywhere.
About The Flag Company, Inc.
As the largest online flagpole supplier, The Flag Company, Inc. offers a complete range of flags and flag-related products in addition to its line of flagpoles and signature Flagpole Beacon. Custom screen-printing and digital printing are available for special events, corporate logos, etc. Stock merchandise includes U.S., state, international, and military flags, and all types of accessories such as bunting, memorial cases, pennants, and more. The Flag Company, Inc. is the nation's largest producer of message flags, offering over 300 different messages used by realtors, restaurants, car dealerships, and any other kind of company imaginable. Toothpick flags—both stock and custom-made to order— are also available. The complete product line can be viewed at http://www.flagco.com. "Feel Good Light-Ups," a decorative light lens for fluorescent light fixtures, are now so popular there is a dedicated website at http://www.feelgoodlightups.com. Flagpoles and Flagpole Beacons are featured at http://www.flagpolewarehouse.com. Toothpickflag.com has a wide selection of toothpick flags for any occasion, party or corporate event, with a custom department for that one-of-a-kind special design.