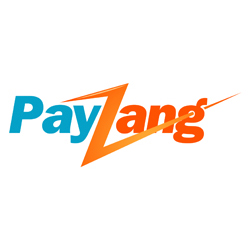 The PayZang mobile application enables non-profit organizations to realize more donations with additional payment options such as ACH payment processing.
Salt Lake City, Utah (PRWEB) April 30, 2013
In a first, PayZang launches a mobile application that allows non-profit organizations to accept Card and ACH payments. The mobile application is compatible with iOS based mobile phones iPhone 3, iPhone 4, iPhone 4S, iPhone 5, iPad and iPod with Android OS support available this spring. This application is built on a robust payment gateway which is SAS 70 and PCI compliant with 99.9% uptime SLA. In addition, the universal payment gateway supports most major card processors like First Data, Global, Elavon, TSYS and many more.
Location Agnostic: PayZang's mobile payment application broad based support for iOS based mobile phones makes it ideal for all kinds of non-profit to accept payments; especially during remote location events. Be it a summer camp fundraiser, community awareness event, school event, church fundraising, disaster relief fundraising, sports based events like 5K/10K run, swimming meets etc., wherever there is a need to collect donations, raise money for a cause or community PayZang's mobile application is ideal for supporting the payment collections process. In addition, donors can be referred to an Online Payment Page that is custom designed for the cause. It provides the continuity of fundraising effort and enables organizers to maintain the financial support required for any event or cause.
Customizable Online Payment Page: Designed to provide continuity between multiple payment instruments like Card or ACH, PayZang's Online Payment Page ensures seamlessness between multiple fundraising events. Non-profits can continue to collect funds for an event even after the fundraising event has concluded. The PayZang's Online Payment Page is designed for simplicity and does not require any coding expertise. Its WYSIWYG design allows non-profit members to create Payment Pages tailored towards different events. The configurable custom fields allow non-profits to collect different type of donations and calibrate it with multiple levels of membership.
All In One Package: PayZang has designed very attractive merchant account packages keeping non-profits in mind. Some of the key features of the non-profit package are:

No setup charges
Pay as you go model
Add your existing card account
Get setup in 24 hours
Integrated API For Advanced Non-profits: PayZang's integrated API allows non-profits to accept payment within its mobile application or its website. For non-profits with unique workflow requirements, PayZang's broad API support with fine grained control of the payment acceptance and initiation process allows it to seamlessly integrate payments with its workflow.
About PayZang:
PayZang provides superior, cutting-edge payment processing solutions for business owners, online merchants and even brick-and-mortar operations regardless of the size of their business. Developed to supply reliable and user-friendly on-demand merchant services, PayZang offers solutions such as a customizable pay-as-you-go model that works with its intuitive suite of merchant tools for handling payment processing needs across a wide range of industries. For more information about PayZang's merchant services and products, visit payzang.com or contact an authorized consultant through the website's online contact form.