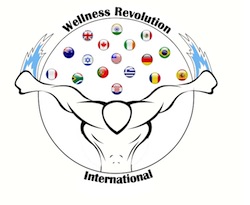 My trainees range in age from 18-64 and to see cardio fitness improve this much shows CordySpray is a supplement all athletes can benefit from.
Oklahoma City, OK (PRWEB) April 30, 2013
Recovery heart rates improved an average of 26.5% when taking CordySpray, a homeotherapeutic Cordyceps Sinensis supplement, a study which was completed this month on endurance gains from cordyceps supplements conducted internally by Wellness Revolution International indicates. For conditioned athletes in the study, the sudden increase in heart rate recovery was surprising.
Cordyceps sinensis mushrooms, which grow at about 16,000 feet in Tibet, have had many long years of successful use. Extremely difficult to cultivate anywhere else in the world, the highest quality Cordyceps sinensis extracts are very rare and very expensive.
Cordyceps sinensis is best known medicinally for increasing physical stamina. It can boost energy by causing a change in the biological action that allows for an increase in cellular oxygen absorption by up to 40 percent.
Wellness Revolution International developed a homeotherapeutic oral spray version of Cordyceps Sinensis which is very affordable, selling for only $47 per bottle for 100 daily doses when taken as directed.
Shawn Bennett, creator of the world's fastest body transformation program MITxTreme, studied the effects of CordySpray cordyceps sinensis supplement on 20 test subjects ranging in age from 40 to 60. Each test subject was a long-term client of Shawn with 2-4 years of previous workout data to use as a baseline, and all subjects were well conditioned. Each test subject performed 10 cardio workouts consisting of 8 intervals of Tabata Protocol high-intensity interval training over the course of a few weeks. The Heart Rate Recovery (HRR) value was calculated by taking the difference between the Maximum Heart Rate (MHR - the highest heart rate achieved at the end of the last Tabata workout interval) and the Recovery Heart Rate (RHR - the heart rate at the end of a 2 minute cool-down) and the average of these 10 workouts was used to find the average HRR for each subject.
A higher HRR number indicates the subject has recovered from exercise more quickly and shows improved heart health and cardiovascular fitness. These baseline HRR values were used to determine the effects of CordySpray on HRR values for each test subject.
Each subject then performed another 10 Tabata Protocol workouts over a few weeks after taking CordySpray. The HRR values for each test subject showed an average of 26.5% improvement over the previous HRR values, showing substantial and significant improvement in cardiovascular fitness.
To verify these cardio endurance improvements were attributable to CordySpray, several workouts per test subject were next performed without the supplement and the endurance gains as measured by HRR values mostly disappeared.
Since heart health is important to everyone and cardio endurance is especially important to all kinds of athletes, the results of this informal study indicate further research is needed.
Shawn says: "I have data on over 20,000 workouts from almost 600 trainees over the course of my career as a fitness trainer, and I know what a typical HRR value is for the average person. My trainees range in age from 18-64 and to see cardio fitness improve this much shows CordySpray is a supplement all athletes can benefit from."
CordySpray is included with the MITxTreme Program to increase cardio fitness as quickly as possible, enabling trainees to reach their fitness and weight loss goals in record time.