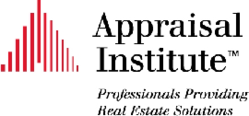 Chicago, IL (PRWEB) April 30, 2013
Priority Energy, the Chicago area's leading energy solutions company, is pleased to announce their first training course specifically for appraisers and real estate professionals. "Introduction to Green Buildings" is a special one-day session co-sponsored by the Appraisal Institute. The training is designed to give participants the knowledge they need to expertly appraise and market "green" homes. With the increasing number of Energy Star homes being built and existing homes that have been retrofitted, industry leaders predict this will soon become the new real estate standard.
The Green Buildings course, to be held on May 31st, will examine the six elements of green buildings and their associated costs. Efficiency performance or "green" rating systems will also be explained. For example, a HERS rating is a frequently used system in which a RESNET certified energy auditor runs a series of tests to evaluate all areas of a building. The performance data is then compared to the national standard and the building is given a HERS Index score. In 2011, the Chicago area MLS added HERS ratings to the list of a home's features.
Long-term money-saving and health benefits of the latest green technology will be discussed and demonstrated in Priority Energy's training lab. Energy efficient and sustainably built homes usually cost a bit more upfront but Clean Air Furnaces, HRVs, Aeroseal, and on-demand water heaters result in better indoor air quality, increased home comfort and lower utility costs which easily off-set the extra expense.
Demand for homes with green certifications is expected to increase dramatically. Numerous incentives from the federal government for energy efficient renovations and energy efficient new construction are bringing this category to the forefront of the housing market. Eventually most cities and municipalities will make today's green features standard practice as building codes, such as the new IECC 2012 requirements, are enforced across the country.
For more information on the "Introduction to Green Buildings course" and the available CEUs, go to priorityenergy.com.
About Priority Energy,LLC
Since 2009, Priority Energy has been providing home comfort and energy efficiency solutions for residential and commercial properties. Their services include energy audits, HERS ratings, IECC 2012 and Energy Star verifications and indoor air quality assessments. They also provide specialty services which include weatherization, Aeroseal, EnviroDri, HRVs and Clean Air furnaces. Their highly trained experts have close to a century of building performance, building science, engineering and home comfort experience.