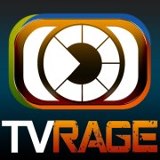 (PRWEB) April 29, 2013
Today, TVRage.com shines its spotlight on not one, but two new exclusive works by the talented TVRage staff. The first piece highlights a recent interview that staff writer and resident interviewer Ted Blanchard conducted with the beautiful and talented Megyn Price. Price first got noticed on the FOX/WB sitcom "Grounded for Life", and has been starring as Audrey Bingham on the CBS comedy "Rules of Engagement" for the past seven seasons. In the interview, Price primarily discusses her series directing debut entitled "Timmy Quits". The episode airs tonight at 8:30pm on CBS. Click here to find out what else she talked about.
The second piece focuses on the cast of long-running FOX drama "Bones", which airs its eighth season finale tonight at 8pm. Written by TVRage's latest acquisition, Erica Bedow, the feature highlights where each and every main cast member got their start in acting. Did you know David Boreanaz appeared on Married With Children? Click here to learn even more interesting facts about your favorite "Bones" stars' early careers
Tune in tomorrow for more great articles in the next edition of the TVRage spotlight. Until then, happy watching.