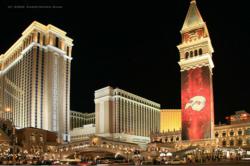 An investor can purchase two to three properties in Las Vegas for every one property they can get in Southern California, where all of those investment dollars are put into a single property.
Las Vegas, Nevada (PRWEB) April 30, 2013
Aside from costs, there is a significant age gap between Las Vegas and Southern California, especially when it comes to the age of single family homes. The average age of single family homes in Las Vegas is 10 years compared to over 40 years for homes in neighboring Southern California.
According to real estate tracking site, RealtyTrac.com, both Riverside and San Bernardino, California saw their building booms between 1950 and 1959. During the 1960s the building tapered off for both areas. However, Riverside saw another building increase which remained steady throughout the 1970s and 80s then tapered off sometime in the mid-1990s. Their early boom of the 1950s was the result of a post-World War II lifestyle change, giving birth to modern day suburban living and according to real estate investment expert, Mike Eckerman, it also means a lot of the housing infrastructure is very dated. "In most cases, there is a lot more rehab and repair that goes into homes in Southern California. Many of these homes are well over 40 years old," says Eckerman.
Mike Eckerman, CEO of Novus Dia Financial, a real estate asset management and strategy firm, also points out the significant financial advantages when it comes to investing in Las Vegas real estate compared to Southern California. "There's better diversity to purchasing in Las Vegas. An investor can purchase two to three properties in Las Vegas for every one property they can get in Southern California, where all of those investment dollars are put into a single property. In addition, there are fewer people who can qualify for loans in Southern California due to the size of the loan" explains Eckerman. Another example of the diversity Eckerman mentions is that Las Vegas is not just a locally supported economy. "The Las Vegas housing market is a big international market, many investors from all over the globe own Las Vegas real estate," says Eckerman.
Eckerman adds that another advantage the Las Vegas market has over its Southern California neighbor are the higher quality of rental homes in Las Vegas. "Because 66% of the homes in Vegas were underwater, there is a huge surge in demand for better quality rental homes from folks who had a previous home foreclosed on until they can reestablish their credit situations. Once they have repaired that credit, it's likely they'll decide to buy again in Vegas" Eckerman explains.
Although, the decreasing inventory of homes in Las Vegas can make it challenging for investors to obtain a property, Mike Eckerman sees a long term benefit to being persistent. "With the limited inventory there is room for faster, sustainable value increases, which is a great, long term advantage to the overall value of the property," says Eckerman.
RealtyTrac provides data showing the median sales price for homes as of February of 2013 for Las Vegas and the Inland Empire. The data shows the median sale price for a single family home in Las Vegas was $133,000. Riverside, California was significantly higher in regards to median sales price, averaging $225,000.
In addition, Eckerman adds that the recent news of an overall annual increase of 9.3% in home prices reflects sustained investor confidence in residential real estate. According to real estate website, Zillow, Las Vegas saw an 18% increase in home prices in 12 months, making it the 3rd highest gain under Phoenix and San Francisco.
Novus Dia Financial is a Real Estate Asset Management and Strategy Firm that specializes in acquiring, leasing and selling Residential Real Estate. Novus Dia Financial also provides education to individuals on how they can earn above market returns through Proprietary Real Estate Investment Strategies. Novus Dia has office locations in Las Vegas, Newport Beach, Beverly Hills and San Francisco.
Contact
Sean Delanty
sdelanty(at)novusdiafinancial(dot)com
Marketing Coordinator
Novus Dia Financial
http://www.novusdiafinancial.com