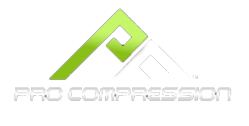 The running community, although large in numbers, is a tight-knit community and when something like this happens everyone wants to do something they can to help, even if it's as simple as sporting a supportive t-shirt...
Bohemia, NY (PRWEB) April 30, 2013
On April 30, PRO Compression, athletic compression socks designer, applauds the running community for coming together and supporting victims of the Boston Marathon bombing that took place on Monday, April 15th.
Back in October 2012, the New York Marathon was cancelled due to Superstorm Sandy, which devastated the Northeast. In lieu of the marathon, groups of runners ran through Central Park and went to Staten Island to deliver food and water, and to take part in cleanup relief to areas overcome by the storm.
The running community experienced another setback when homemade bombs exploded at the finish line of the 117th Boston Marathon on April 15th, killing three and injuring more than 170 people.
President Obama released a statement saying, "This was a heinous and cowardly act and given what we now know about what took place, the FBI is investigating it as an act of terrorism. Any time bombs are used to target innocent civilians it is an act of terror."
Despite these shocking acts, runners responded immediately, looking to help out amid the mayhem. According to an article published by The Oakland Press, "Exhausted runners continued running on to hospitals to donate blood, others stayed behind and tended to fellow injured runners and marathon spectators."
Runners around the rest of the nation and the world are showing their support as well. Runners are sporting Boston race shirts to honor the victims. Universal support is also present in the social media world with users using the Twitter hashtag #runforboston alongside other trending tags like #prayforboston as a way to "show solidarity with the injured and dedication to their sport."
Eric Smith, CEO of PRO Compression, a compression socks designer, is pleased with the support the running community has sent Boston's way. "The running community, although large in numbers, is a tight-knit community and when something like this happens everyone wants to do something they can to help, even if it's as simple as sporting a supportive t-shirt. Of course, the overwhelming support is nothing less than expected but it still is great to see."
At PRO Compression we've created high-quality, graduated compressions socks tailor-made for the weekend runner and elite athlete. Unlike countless gimmicks that claim to improve your performance, with PRO Compression socks, the instant, positive improvement isn't an empty promise – it's purely scientific.
#####