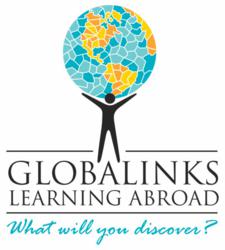 Mona brings a wealth of experience in international education to this vital position, and we are fortunate to already know her well as a longtime colleague and past director in our organization. - Cynthia Banks, CEO, GlobaLinks Learning Abroad
Denver, CO. (PRWEB) April 30, 2013
GlobaLinks Learning Abroad, a leading provider of study abroad programs across the globe promoting academic, cultural, personal, professional, and social discovery, has named Mona M. Miller as director of university partner study abroad programs. In this role, Miller will oversee the largest set of study abroad programs offered by the company around the world and manage various levels of program staff.
"Mona brings a wealth of experience in international education to this vital position, and we are fortunate to already know her well as a longtime colleague and past director in our organization," said Cynthia Banks, executive director and CEO of GlobaLinks Learning Abroad. "She has a long and respected history in education abroad including initial service in the Peace Corps, tenure as a study abroad director in Wisconsin and Colorado, and a leadership role in our own company building the EuroLearn program from 4 students to 250 in just two years. Mona has done many and varied project assignments for us, and we are thrilled to have her back."
Most recently, Miller was an international education consultant working on a variety of projects. Previously, she was director, Europe partnerships and development, for GlobaLinks Learning Abroad. This followed positions as director of customized faculty led programs for International Studies Abroad, director of study abroad for Colorado State University's Office of International Programs, and program coordinator of study abroad for the University of Wisconsin's Center for International Education. Before that, Miller spent more than seven years with the U.S. Peace Corps in a variety of roles and international locations.
"I have great loyalty and commitment to GlobaLinks Learning Abroad and am excited to return to such a reputable organization in this new leadership role," said Miller. "This company has achieved so much in its 23 years, and I look forward to helping it innovate and grow so it can broaden its impact in international education and leave lasting imprints on more students' lives."
Miller has a bachelor's degree in political science from Oklahoma City University, attended the Graduate School of International Studies at the University of Denver, and earned a master's degree in intercultural management from the School for International Training in Brattleboro, Vt.
About GlobaLinks Learning Abroad:
GlobaLinks Learning Abroad is a leading provider of education abroad and internship programs for college-level students in destinations across the globe. Students from more than 800 universities and colleges across North America choose to study and intern with GlobaLinks Learning Abroad each year in destinations in the Pacific Region (Australia, New Zealand, and Fiji), in Asia (Hong Kong, Japan, Malaysia, Singapore, South Korea and Thailand), Europe (Czech Republic, England, France, Germany, Greece, Scotland, Spain, Wales, Ireland, Italy and the Netherlands) and South America (Chile). Since it was founded in 1990, GlobaLinks Learning Abroad has sent more than 28,000 students on educational programs worldwide. For more information, visit http://www.GlobaLinksAbroad.org.