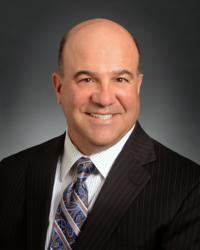 Denver, CO (PRWEB) April 29, 2013
Steptoe & Johnson PLLC announced today that Adam A. Veltri has become Of Counsel to the firm. Veltri joins the firm's energy law team and will practice in Denver, Colorado to further expand the firm's mid-continent presence.
Veltri has more than 25 years of experience in the energy and finance fields. Since 2010, he has been in private practice in Denver, advising U.S. and international energy companies in oil and gas arrangements and joint venture development projects. Prior to his time as a sole practitioner, he spent several years as the Executive Vice President and General Counsel for Rock Well Petroleum Inc. in Denver, and the Chief Executive Officer for Oil Recovery Enhancement LLC in Bozeman, Montana. Veltri also spent nearly 20 years in New York, executing multi-million dollar real estate finance and development transactions.
"Adam brings tremendous skills and experience to our energy law practice," said Sharon O. Flanery, leader of Steptoe & Johnson's Energy and Natural Resources Department. "Adam will help build our presence in Colorado and the rest of the mid-continent area. With Adam's addition, our ability to serve many of the active shale plays in the mid-continent is enhanced."
Veltri earned his Bachelor of Science from the State University of New York-Albany and his Juris Doctor from the University of Pennsylvania Law School. He is licensed to practice in Colorado and New York.
About Steptoe & Johnson
Steptoe & Johnson PLLC is a U.S. energy firm with core strengths in energy, labor & employment, litigation and transactional law. In 2013, Steptoe & Johnson celebrates 100 years of helping clients reach their goals. Visit http://www.steptoe-johnson.com
For more information, contact Betsy Spellman, Chief Marketing Officer, at (304) 933-8000 or by email: betsy(dot)spellman(at)steptoe-johnson(dot)com.