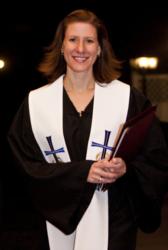 Joyfully celebrating all faiths and all unions since 2001
Boulder, Colorado (PRWEB) April 30, 2013
EnGAYgedWeddings.com Announces a Free Boulder, Colorado Lesbian & Gay Wedding Ceremonies Performed by Reverend kristen hepp of Colorado Commitments in Chautauqua Park in Boulder!
Saturday, May 4th, 2013
Colorado Commitments was established in 2001 and has always operated out of Boulder County. We have overseen hundreds of weddings and commitment ceremonies during our time in business. We pride ourselves in being a diverse service provider and welcome interfaith, multi-cultural, and same-sex couples.
Colorado Commitments is offering Free Civil Union solemnizations on Saturday, May 4th, 2013!
What you need to do:
1. IMPORTANT: Apply for a Civil Union license at your County Clerk and Recorder's Office between Wednesday, 5/1/2013 and Friday, 5/3/2013. We can't solemnize a legal union without the license! Information on how to get a Colorado Civil Union License
2. Show up at Chautauqua Park in Boulder on Saturday, 5/4/13 between 10:00 AM and 3:00 PM. (RSVPs are encouraged!
Please call or text 303.579.3102,
email ColoradoCommitments(at)gmail(dot)com,
or post/message on Facebook at facebook.com/ColoradoCommitments)
3. Bring your Civil Union license! (We will file it on your behalf with the County once solemnized.)
4. A professional photographer will be on site offering services at an affordable price. Otherwise, please feel free to bring your own cameras!
5. Additional Wedding Vendors Are available contact Skye at Skyline Talent & Events, Inc and Life Styles Catering
6. Of course, we don't want to leave anyone out of this celebration! All couples are welcome – gay or straight. For the straight couples: please bring your marriage license which is also obtained from your County Clerk and Recorder's Office.
7. If you choose to write your own vows, bring those too!
Directions and map to Chautauqua Park, Boulder, CO
From Denver: take Highway 36 West into Boulder, take the Baseline Rd. exit and turn left onto Baseline. Turn left on Kinnikinic Rd. Chautauqua Park is right at the base of the mountain. Parking is available all around the park or on Baseline Rd.
Applying for a Civil Union
The Colorado Civil Union Act will take effect on May 1, 2013, and couples will be able to apply for a civil union license beginning that day. To apply, follow these steps:
Make sure you meet all the requirements to apply for a civil union:
Applicants must be 18 years of age. Anyone 18 years of age or over who has a legal guardian must have written consent from that guardian. Written consent must be presented at the time of application.
Applicants must not be married or in a civil union with someone other than the person with whom they are applying.
The applicants must not be related as siblings, uncle and niece, uncle and nephew, aunt and niece, or aunt and nephew.
If you have been previously married or in a civil union and are widowed or divorced, you must provide:
if you are widowed: the exact date (day, month, and year) of your partner's death.
if you are divorced: the exact date (day, month, and year) of your divorce, the location (city and state) of your divorce, the type (district, superior, circuit, etc.) of court in which your divorce proceeding occurred, and you must also provide the name of the previous spouse or partner.
if your divorce is within 30 days preceding the date you apply for a civil union license you must provide a certified copy of your divorce decree.
Gather up all the information you need to apply:
One of these valid forms of identification: U.S. driver's license or permit, U.S. state-issued ID, U.S. military ID, or Passport (with certified English-language translation if non-English). You may NOT present a birth certificate, a baptismal certificate, or a Mexican Consular ID. Please note that your form of ID must be currently valid. No expired ID will be accepted.
Social Security Number: If you have a social security number, you are required to provide it. If either party doesn't have a social security number, they are not required to have one to enter into a civil union.
The place of birth (city and state) of each of your parents. No documentation is required, just a verbal response.
o A check or cash to pay the $30 fee. Credit cards are not accepted. Certified copies of civil union licenses are available upon request for $1.25 each.

Both applicants should visit the office of your County Clerk & Recorder with the above referenced information in hand. If one party is unable to appear in person, the absent party must complete an absentee application, which must be notarized. The party appearing in person must present on the behalf of the absent intended partner: the completed and notarized absentee application and a clear and legible photocopy of one of the above-­‐referenced forms of identification.
After applying, if everything is in order, you will be issued a civil union license, which may be used immediately upon issuance anywhere within Colorado -­‐-­‐ but is valid only for 35 days after issuance.
Get your civil union certified by a judge of a court, a retired judge, a court magistrate, a public official whose powers include certification of civil unions, a Native American tribe official, or clergy. The certifying official will complete your civil union certificate, attesting that your civil union certification has been performed lawfully.
Return your civil union license and your completed civil union certificate to your County Clerk & Recorder within 63 days for recording. Do not separate the certificate from the license. Recording enters your civil union into our records for future reference, and the original form will be returned to you at the return address you provided in your application.
About Civil Unions
The Colorado Civil Union Act makes a civil union available to both same-­‐sex and different-­‐sex couples. Civil unions will provide to a couple the legal benefits, protections, and responsibilities that are granted to married spouses, including:
Responsibility for financial support of a partner
Responsibility for decisions relating to medical care and treatment
Responsibility as priority conservator, guardian, or personal representative for a partner
The ability to inherit real and personal property from a partner
The ability to protect exempt property from attachment, execution, or garnishment
The ability to designate a partner as a beneficiary to retirement
The ability to adopt a child of a partner
The ability to insure a partner
Hospital visitation
Eligibility for family leave benefits
Survivor benefits under workers compensation laws and local government pensions
Civil unions also provide for the dissolution, legal separation, and declaration of invalidity of a civil union.
This information is brought to you from our friends at [One Colorado