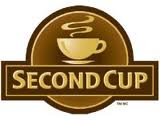 Los Angeles,CA Toronto,ON (PRWEB) April 30, 2013
As the premium coffee landscape becomes more competitive, Second Cup® continues to focus on delivering a consistent guest experience at over 360 locations across Canada, and high quality employee training is an integral component. As the Coffee Company that Cares, Second Cup is committed to keeping the promise it has made to its guests. Care and Quality are the values that separate Second Cup from the competition. To offer their employees the best training, Second Cup partnered with Vubiz to launch an updated eLearning platform and onboarding program for all new sales associates. "We are extremely excited with Vubiz's robust technology offerings, vast experience and expertise as well as their commitment to amazing customer service" said Darrin Cumiford, Director of Operations for Second Cup Ltd.
The new Sales Associate training is blended between online learning and intense in-cafe practical work, which ensures each new employee has the time and coaching necessary to instil expertise and confidence. This program is unique in that all employee progress, both online and in-café, is gated and tracked. This updated eLearning program ensures all Second Cup employees are fully prepared to deliver consistent high quality guest experiences emphasizing the Second Cup hallmarks of Care and Quality.
ABOUT SECOND CUP
Founded in 1975, Second Cup® is Canada's largest specialty coffee franchisor operating more than 360 cafés across the country. All Second Cup® associates are trained coffee sales associates who handcraft over 1,000,000 coffee and tea beverages every week and are committed to ensuring There is a little love in every cup™.
ABOUT VUBIZ
Vubiz is an award-winning eLearning supplier and designer of corporate courseware providing anytime, anywhere training that delivers learners with timely, focused learning. Vubiz is a full service eLearning solutions provider with an LMS, authoring tool and online library of more than 2,000 hours of training and development content.