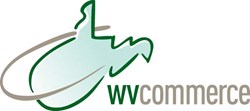 New funding and new ownership may revive a productive future for 107-year-old Fenton Art Glass Company in Williamstown.
Charleston, WV (PRWEB) April 30, 2013
Gov. Earl Ray Tomblin today released the West Virginia Edge Business Report. The report documents the state's economic progress. The April 2013 report highlights projects and related announcements from businesses both large and small that will assist with the creation of new jobs and the preservation of existing jobs.
PIPELINE PROJECT TO PRODUCE 500 JOBS, INFRASTRUCTURE IMPROVEMENTS, IN BROOKE COUNTY
A gas pipeline installation project in Brooke County is expected to produce about 500 construction-related jobs for up to nine months and permanent improvements of the infrastructure of the former Wheeling Corrugated plant site. Oklahoma-based Sheehan Pipeline Construction plans to install more than 40 miles of pipeline in the region.
The company is leasing 20 acres from the Business Development Corp. of the Northern Panhandle for six-to-nine months. Sheehan has already begun preparing the site as a staging area. When the pipeline project is completed in an estimated nine months, the infrastructure upgrades including site preparation, power and water will remain. The improvements — valued at a minimum of $400,000 —will make the site more marketable to future industrial use.
ITALIAN COMPANY TO BUILD FIRST U.S. MANUFACTURING PLANT IN WEIRTON
Pietro Fiorentini USA plans to build a manufacturing facility in the Three Springs Business Park in Weirton. The $9 million plant is expected to create up to 41 jobs in phase one and up to 150 when fully operational. Parent company Pietro Fiorentini S.p.a., based in Italy, is a world leader in the production of pressure regulators, valves and pressure-reducing and metering systems for the natural gas industry.
Although the company has a sales office and a distributorship in the United States, the West Virginia plant will be its first manufacturing operation in this country. The new facility will produce components for the treatment of shale oil and gas.
WVJIT AND INNOVA INVEST $1 MILLION IN MORGAN COUNTY SENSOR MANUFACTURER
A collaborative loan totaling $1 million will help sensor manufacturer Berkeley Springs Instruments (BSI) to open a research facility in Morgan County. The loan will also enable BSI to ready its new Eagle Array Sensor for the commercial market. The loan is a joint effort of INNOVA Commercialization Group, (INNOVA®) — an initiative of the West Virginia High Technology Consortium Foundation — and West Virginia Jobs Investment Trust (WVJIT), the state venture capital fund. INNOVA and WVJIT each invested $500,000.
BSI's research center is expected to create two to five jobs. The company's new Eagle Array Sensor is designed to operate underground, under water or on the surface to monitor the integrity of petroleum and gas pipelines and tanks. BSI specializes in the fabrication of innovative ultrasonic sensors and multi-parameter sensor networks for monitoring the mechanical integrity of tanks, pressure vessels and pipelines.
WVJIT INVESTS $100,000 IN THE FENTON GROUP TO REVITALIZE ART GLASS PRODUCTION
New funding and new ownership may revive a productive future for 107-year-old Fenton Art Glass Company in Williamstown. With an investment of $100,000, the state's venture capital firm West Virginia Jobs Investment Trust (WVJIT) closed its first round of funding in the Fenton Group. Fenton Art Glass has been a fixture in Wood County since 1905. In addition to the direct jobs that supported the employees and their families, the company had been a tourist destination, attracting visitors to the community and to the state. The Fenton company struggled in recent years with rising costs and declining sales. In 2011, Fenton shut down its main furnace, stopping production of its classic lines of art glass. In 2012, the Fenton Group (doing business as USGlass Inc.) acquired the assets of the Fenton Art Glass Company in Williamstown. The financing through the West Virginian Capital Access Program (WVCAP) provides for operating capital, marketing and advertising support.
WVU LAUNCHES NEW RESEARCH CENTER TO CONDUCT HUMAN CLINICAL DRUG TRIALS
West Virginia University launched the WVU Clinical and Pharmacological Research Center (CPRC) to conduct human clinical trials on new medications. The drugs are being developed for use in the United States as well as other countries. The center can perform studies to establish that generic medications have the same properties as their name-brand equivalents and research that measures how drugs are absorbed by the human body. CPRC will recruit volunteers from the Morgantown area and beyond to participate in the trials. CPRC is a division of the West Virginia University Research Corporation.
WEST VIRGINIA CTCS FACULTY TO GET ACCESS TO ADVANCED IT TRAINING MATERIALS
The IBM Academic Initiative is providing faculty in the West Virginia Community and Technical College System (CTCS) with access to advanced IT training materials. The resources will help equip students with the Information Technology (IT) skills needed for high-value IT jobs. The IBM Academic Initiative provides higher education faculty members with no-charge access to software, curricular content and instructional resources on technology areas such as analytics, commerce, cyber security and cloud computing. The U.S. Bureau of Labor Statistics expects IT jobs in the United States to grow by 22 percent through 2020.
APPRENTICESHIP EXPO TAKES PLACE APRIL 17 IN MORGANTOWN
The second annual "Experience the Trades" Apprenticeship Expo is set for April 17 from 1 p.m. to 6 p.m. at Mylan Park Expo Center in Morgantown. The expo provides a venue for the public to learn about the apprenticeship programs, training and job opportunities. The event is sponsored by Region VI Workforce Investment Board, Region VI Workforce Partner Network and West Virginia Women Work. For more information on this and other jobs fairs in the state, visit WorkForce West Virginia.
REPORT HIGHLIGHTS ECONOMIC CONTRIBUTION OF STATE'S TECHNOLOGY INDUSTRY
The technology industry in north-central West Virginia added $1.7 billion of output to the state's economy in 2011. That's one of the findings in Economic Impact of the North Central West Virginia Technology Industry on the West Virginia Economy, a report by Amy Godfrey, assistant professor of economics at Fairmont State University. The report examined wage and employment data from 52 North American Industry Classification System (NAICS) codes (the standard used by Federal statistical agencies in classifying business establishments). The codes represent a wide spectrum such as chemical manufacturing, pharmaceutical production, oil and gas extraction, forestry and scientific research. In 2011, the technology industry accounted for 7.3 percent of total jobs and for 12.8 percent of the total wages in West Virginia.
WVEDA APPROVES LOANS FOR BUSINESSES IN LOGAN, BARBOUR COUNTIES
The West Virginia Economic Development Authority (WVEDA) approved new loans for two companies during its March meeting:
 Blackheart International LLC, $77,727, to finance new equipment. The funds will allow the company to expand its manufacturing capability of tactical gear and accessories. Founded in 1999, Blackheart operates in Philippi, Barbour County.
 Mining Repair Specialists, $885,000, to finance a new building and equipment. Based in Holden, Logan County, the company rebuilds or manufactures components for various types of mining equipment.
WVEDA also authorized the issuance of $24,500,000 in bonds to finance capital improvements projects at Cacapon Resort State Park in Morgan County.
WVU TO BUILD $90 MILLION DEVELOPMENT IN EVANSDALE
West Virginia University announced plans for a $90 million multipurpose development in the Evansdale area. The project, called University Park, represents the third and final phase of the university's master plan for upgrading student housing. University Park will include approximately 1,100 beds, as well as food services, retail establishments and other businesses. In addition to increasing student housing, the project is expected to expand the tax base for both the city and county and provide an economic boost to the surrounding areas. University Park is located between WVU's Evansdale and Health Sciences campuses.
RCBI RECEIVES AWARD FOR GREEN MANUFACTURING EFFORTS
The Robert C. Byrd Institute for Advanced Flexible Manufacturing (RCBI) has been honored with the second annual Governor's Award for Leadership in Advanced Green Manufacturing. Manufacturers using the sophisticated equipment at RCBI are able to make products in less time, with less energy and less waste. RCBI was honored during "IOF-WV Innovation and Entrepreneurship Day at the Capitol" in March. The annual event is presented by Industries of the Future-WV to focus attention on how high-tech manufacturing, innovation and entrepreneurship are transforming the West Virginia economy.
JEFFERSON COUNTY BUSINESS WINS RURAL INNOVATION AWARD
Bloomery Plantation Distillery of Charles Town is one of five recipients of the 2013 regional Forum for Rural Innovation Awards. The winners were honored in March at the Forum's annual meeting, held in Winchester, Va. The Bloomery grows raspberries and lemons and is the first commercial lemon harvester in the Mid-Atlantic United States. Owners Linda Losey and Tom Kiefer transform Bloomery crops and other local fruits, roots and nuts into award-winning cocktail liqueurs such as limoncello, raspberry limoncello and ginger. The Forum showcases projects that enhance farm or rural business prosperity. The Forum for Rural Innovation is a cooperative educational effort by the Office of Agricultural Economic Development and Cooperative Extension in Virginia and West Virginia; the town of Berryville, Va.; and the Small Business Development Center of the Eastern Panhandle.
WVDO PROMOTES STATE INDUSTRIES AT TRADE SHOWS
The West Virginia Development Office is exhibiting in several trade shows to promote state industries. The NASSTRAC Shippers Conference & Transportation Expo will draw transportation and supply chain executives to Orlando, Fla., April 21-24. Thousands of wind energy participants are expected to attend WINDPOWER 2013 in Chicago in May. The iron and steel technology conference AIST 2013 takes place in Pittsburgh, May 6–9. WVDO will focus on composites during the May 7-9 2013 SAMPE (Society for the Advancement of Material and Process Engineering) in Long Beach, Calif.