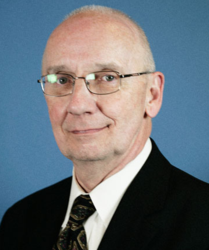 ...Hudson Guild presents the Chelsea Award to a community leader who helps the foundation to provide its programs and services to over 14,000 people in the Chelsea community.
New York, NY (PRWEB) April 30, 2013
New York Cardiovascular Associates isn't only a leading health provider in New York City. The cardiac care center also gives back to local communities in need with generous charitable donations, volunteer time, and other outreach efforts. Recently, the Manhattan-based heart health clinic was formally recognized for their community service in Chelsea.
The Hudson Guild organization, a nonprofit that has been providing services to the Chelsea community for over 118 years, honored New York Cardiovascular Associates for their dedicated charitable efforts in Chelsea — presenting them with the highly esteemed 2013 Chelsea Award.
Hudson Guild recognized New York Cardiovascular Associates at their annual Hudson Guild Benefit, held on April 11. Dennis Gifford, C.E.O. accepted the award on behalf of NYCVA.
"I am both honored and humbled to accept this award," Mr. Gifford said. "We're both in the business of caring for people," he told the audience of Hudson Guild, NYCVA, and other attendees. Mr. Gifford went on to talk about the difference Hudson Guild and its partners have made in the lives of Chelsea residents, and how much it has meant to NYCVA to be involved. "This is not about New York Cardiovascular… It's about the good work that Hudson Guild has done over the last 100-plus years," he said.
Dr. Michael Infantino from NYCVA was also in attendance and spoke passionately about his organization's partnership with Hudson Guild. "It goes beyond our responsibilities to patient care," said Dr. Infantino. "It also lends itself to our commitment and our responsibility to the community… That's why we feel so strong that we have to be committed to nurture programs such as Hudson Guild."
Every year, Hudson Guild presents the Chelsea Award to a community leader who helps the foundation to provide its programs and services to over 14,000 people in the Chelsea community. That includes vital services like child care, after-school programs, senior services, counseling, arts programs, and educational activities for children and families in need.
New York Cardiovascular Associates was chosen to receive the Chelsea Award in recognition of their community efforts over the past year. Last Thanksgiving, NYCVA donated over 150 turkeys for the Hudson Guild's Annual Community Thanksgiving Dinner, which provides free meals for low-income families who would not otherwise be able to enjoy a holiday dinner.
NYCVA and Hudson Guild clearly benefit from their partnership in pursuit of improving people's lives in Chelsea. Everyone involved at NYCVA looks forward to their continued community outreach in Chelsea and neighboring communities.
About NYCVA
New York Cardiovascular Associates (nycva.org) has been serving the five boroughs of New York since 2005. It was formed from several cardiac, pulmonary, and internal medicine practices that had been treating New Yorkers for over 35 years.
NYCVA has become a premier practice in the management of cardiology, vascular disease, pulmonary disease, sleep disorders and primary care medicine. We are dedicated to providing expertise in testing, diagnosis and management of diseases. Receiving multiple national accreditations for our facility demonstrates this. Our doctors have also been recognized as being among the top in their fields. In addition, our nuclear and ultrasound technicians are certified and recognized as leaders in their fields.
NYCVA has made a commitment to excellence in the treatment of patients. It is our mission to provide expertise in a professional, compassionate and respectful manner. We want the patient to know that their care was delivered at the highest professional level combined with the type of "bedside manner" that would gain and retain their trust. It is our privilege to care for our patients and we will continue to deliver the best treatment possible.
About Hudson Guild
Hudson Guild (hudsonguild.org) is a multi-service community center serving those who live, work, or go to school in Chelsea, with a focus on those in need. Founded in 1895, Hudson Guild currently provides services to more than 14,000 people each year. The participants of Hudson Guild's programs come from a variety of cultural, ethnic and socio-economic backgrounds. The Guild offers five main service areas: Adult Services, Arts, Children and Youth Services, Mental Health Services and Community Building. Hudson Guild's mission is to create and sustain a strong, effective community that acknowledges and responds to the potential, achievements and interdependence of its diverse members.
For more information:
New York Cardiovascular Associates
275 Seventh Avenue, Third Floor
New York, NY 10001
Tel: (646) 660-9995
Fax: (646) 778-3485
Media Contact:
Christine Sirgado
Tel: (786) 406-7080