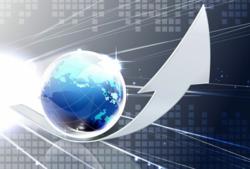 All Clients of The Host Group are able to deploy services that speed up deployment times, increase quality, and guarantees security policies
New York, NY (PRWEB) April 29, 2013
International web hosting provider and custom website design firm The Host Group announced on Friday it has launched a completely revamped virtual data center which will provide higher performance, greater scalability and increased manageability.
This bold move comes shortly after The Host Group management announced their intention to expand WordPress custom website development services and add more options to their growing line of dedicated server and VPS hosting plans
The Host Group since 1998, has enabled their valued customers to create and operate their own virtual machines and services from a wide range of allocated resources. The Host Group client platform provides customers with a huge pool of resources that enable business owners to deploy and operate virtual services in a contained and protected self-service model.
All The Host Group clients are able to deploy services that speed up deployment times, increase quality, and guarantees security policies. All resources assigned to small business owners can be easily scaled to meet the individual customer's constantly evolving business needs.
Since the entire infrastructure is managed top to bottom by The Host Group customers are able to focus on their applications, service structure, and long term goals for their online business.
Other benefits from choosing The Host Group as a hosting provider or custom website design firm include an open source format, and 24/7 support for any and all applications.
The Host Group delivers hosting and custom design solutions from their headquarters based in Fredericksburg, Virginia...with data centers in Nevada and eastern Canada. Customers running on The Host Group's previous hosting platforms are eligible to upgrade at significant price reductions to all published rates
Earlier this year, The Host Group made the jump from hosting and VPS services, to custom website design, and now offers a wide a range of eCommerce packages custom built for small business owners of all shapes and sizes.
To speak to a qualified and well trained support representative, simply visit http://www.thehostgroup.com or contact their 24/7 customer support line at 1-866-577-1442 (24/7)