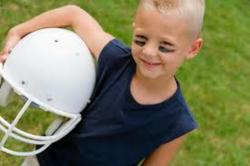 Without even realizing it, children can return to the field after an impact to the head, and do irreversible damage to their brain. SB 721 will help prevent that.
Portland, OR (PRWEB) April 30, 2013
On April 8th, the Oregon Senate approved Senate Bill 721A with a 23 to 2 vote. The Bill, sponsored by Elizabeth Steiner Hayward (D-Beaverton), should help protect student athletes who play club sports as well as those who play school sports, said Portland brain injury lawyer Joshua Shulman.
Shulman, who has two sons and played sports himself, appreciates that laws like this help raise awareness about the dangers of repeated concussions and head trauma: "Without even realizing it, children can return to the field after an impact to the head, and do irreversible damage to their brain."
Several recent NFL lawsuits have brought this topic to national attention, but, despite being an experienced Portland brain injury attorney, Shulman believes that we should try to prevent these injuries before litigation is necessary – and SB 721A is a great step in that direction.
The Senate Bill includes additions and amendments to ORS 336.485, which regulates the training coaches receive to recognize signs of concussion injuries, and ensures that coaches (and schools, leagues, etc.) are held accountable if a child continues to play or is not properly treated for the injury.
Back in 2009, Washington State was the first to pass a law that became known as the Zackery Lystedt Law, with Oregon following close behind by passing a similar law a month later. The Zackery Lystedt Laws usually have three components: training coaches, parents, and students about concussion; making sure possibly injured players are removed from the field; and ensuring the players seek medical treatment before being allowed to play again.
So far 43 states, according to the CDC, have passed similar laws to protect school athletes from head injury – and SB 721 extends these same requirements for training and treatment to club sports and recreational leagues. The law is greatly supported by the Brain Injury Alliance of Oregon, a group that works to educate and support TBI sufferers and their families.
Shulman represented a young woman last year who was injured when she leaned against a "wall" that was, through poor design and construction, unstable, and the woman fell two stories onto concrete. The brain injury she received later led to a $500,000 settlement. During the course of this case, Shulman says he learned a lot about the signs and treatments for brain injuries.
"I understand how hard it can be to diagnose and understand brain injuries, so I'm glad that Oregon is doing something to help prevent these injuries in children. Sometimes, due to their age and development, it can be even harder to diagnose these types of injuries in children than adults. Let's prevent the head trauma before treatment is necessary."
About Shulman DuBois LLC:
The Portland personal injury law firm of Shulman DuBois LLC, is based in SE Portland, OR. Partners Joshua Shulman and Sean DuBois have experience helping people who have been injured in car, truck, bicycling, pedestrian, and motorcycle accidents. Their areas of expertise include brain injuries, child injuries, and victims of drunk driving. For a free consultation, call 503-222-4411 or visit http://www.portlandpersonalinjuryaccidentlawyer.com.