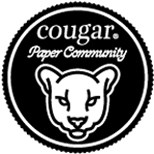 As a marketing and design agency, our design team was thrilled to create a site that celebrates creativity and print-mediums.
Charlotte, NC (PRWEB) April 30, 2013
Burke Communications, a full-service marketing and creative design film in Charlotte, NC, received a 2013 American Graphic Design Award for excellence in website design for the Domtar Cougar Paper Community website, http://www.cougarpaper.com. The award is sponsored by Graphic Design USA, a leading news magazine for graphic designers and other creative professionals.
The American Web Design Awards is GD USA's annual showcase of the power of design to enhance websites and online communications. The 2013 Awards aimed to recognize the explosive growth of this area, and added new categories for apps, social media and digital publishing.
"As a marketing and design agency, our design team was thrilled to create a site that celebrates creativity and print-mediums. We are pleased to now have that work recognized by our peers in the creative community as a stand-out website in the industry," said Burke's President and CEO, Jack Burke.
Over 1,200 entries were submitted for five categories of the 2013 awards. Burke was awarded a platinum-level award in the Web Design category. The winning design will be published online in the American Web Design Awards Web Edition of Graphic Design USA, featured in a special article in Graphic Design USA magazine, and in a special e-newsletter sent to the GD USA's creative community.
The site features an interactive gallery for users to view other creative designers' projects printed on Domtar Cougar Paper, as well as upload their own work to showcase. Entry categories include brochures, books, identity branding campaigns, posters and invitations.
Visitors to the site can also access the Domtar Cougar Paper blog, Blueline. Described as, "a window on the world of Cougar paper," Blueline offers users an inside look at the creative process of all things paper.
"The Cougar Paper Community is a new project we're incredibly excited about," said Ashley Maydak, Graphic Designer & Web Specialist for Domtar. "For years, we've received pieces created on Cougar paper from graphic designers, printers and paper merchants all over the United States and Canada. Instead of saving all these inspiring pieces created all or partially on Cougar for ourselves, we wanted to share them with the world and inspire others."
About Burke Communications
Headquartered in Charlotte, NC, Burke Communications is a full-service advertising group experienced in creative integrated marketing solutions. Since 1991, Burke has been designing powerful tools and campaigns for regional, national and global businesses through advertising, marketing, public relations, design, SEO, web development, social media, graphic design and event planning. The Charlotte Business Journal ranked Burke as the 13th largest advertising and marketing agency for 2012, and ranked among Charlotte's Top 25 largest Web design firms for the last eight years. For more information on Burke, please visit http://www.burkecom.com.
About Domtar
Domtar Corporation designs, manufactures, markets and distributes a wide variety of fiber-based products including communication papers, specialty and packaging papers and adult incontinence products. The foundation of its business is a network of world class wood fiber converting assets that produce papergrade, fluff and specialty pulps. The majority of its pulp production is consumed internally to manufacture paper and consumer products. Domtar is the largest integrated marketer of uncoated freesheet paper in North America with recognized brands such as Cougar®, Lynx® Opaque Ultra, Husky® Opaque Offset, First Choice® and Domtar EarthChoice®. Domtar is also a leading marketer and producer of a complete line of incontinence care products marketed primarily under the Attends® brand name. Domtar owns and operates Ariva®, an extensive network of strategically located paper and printing supplies distribution facilities. In 2012, Domtar had sales of US$5.5 billion from nearly 50 countries. The Company employs approximately 9,300 people. To learn more, visit http://www.domtar.com.
About Graphic Design USA
Graphic Design USA is celebrating its 50th anniversary as the news and ideas magazine for creative professionals, and as an organizer of design competitions that spotlight areas of growth and opportunity for the creative community.