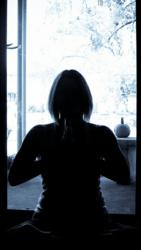 Scottsdale, AZ (PRWEB) April 29, 2013
May is National Mediation Month. It's a perfect occasion to not only take a deep breath and reflect, but also an opportunity for spas to showcase their stress-relieving services.
Statistics from International SPA Association (ISPA) show steady industry growth as more people seek out spa services, including meditation classes and treatments.
"The spa industry is growing at a healthy rate in revenues and visits," said ISPA President Lynne McNees. "Overall confidence remains high across the board as the spa industry is outpacing economic growth."
Here are four tips on how to increase spa visits this month:
1. Offer National Meditation Month discounts.
People like saving money, which makes discounts the best method for bringing both current and prospective customer through your spa doors. Celebrate National Meditation Month by encouraging meditation AND saving customers money. Discounts can be solely on meditation-related services or on all services and products offered at your spa.
Promote these discounts on your spa's Web site, Facebook page and Twitter account.
2. Offer exclusive coupons to current customers.
Roll out an e-marketing campaign with coupons exclusive to current customers. Instead of promoting these to the general public on your Web site and social media pages, limit them to newsletters and e-mails sent only to current customers.
3. Plan group meditation sessions.
Encourage exercises by planning group meditation sessions. If you already offer these, consider expanding the size of the classes or offering additional sessions.
Whether you charge admittance to these sessions or not, they can help boost overall sales by attracting new prospects to your spa; many of these individuals will turn into returning customers who sign up for other spa services.
4. Schedule meditation experts.
Plan seminars led by meditation experts to discuss its benefits. These will draw in both current and prospective customers.
Like group meditation sessions, these can directly lead to purchases of other spa services.
Learn how Appointment-Plus spa scheduling software can help boost your sales. Call 800-988-0061. Visit http://www.appointment-plus.com.
#
About Appointment-Plus: Appointment-Plus online scheduling software automates and streamlines booking at spas. It offers online customer self-scheduling, reminder notifications that reduce the no-show rate by 70 percent, and online credit-card processing. The software integrates with Google and Outlook calendars.