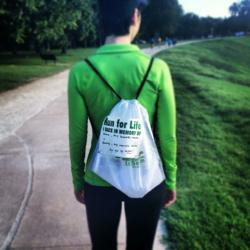 "These are tangible ways for people who care about this subject can actually make a real and tangible difference! There are many caring people out there who want to help but just don't know how..These are tangible ways.."Heather McCready
Fort Worth, Texas (PRWEB) April 30, 2013
Heather McCready is a Dallas/Fort Worth native folk singer/songwriter who is passionate about helping others. After suffering for many years with repeated hospitalizations for bipolar disorder and manic episodes, Heather was finally successfully treated with ECT or "shock treatments" over ten years ago. Now she is stable, functioning and going strong! With five award winning albums out in just five years, she is a prolific songwriter brimming with creative energy. After losing her cousin and aunt to suicide about 7 years ago, Heather dedicates her music and personal time as a volunteer to support the community in the fight against deadly stigmas that prevent treatment. This Saturday, May 4th in Dallas, Heather McCready will be singing at Fair Park for the National Alliance on Mental Illness walk to raise awareness. She is also chairing the annual fundraiser, "Peppers and Pinatas" for the benefit of Mental Health America/Tarrant County, at Joe T. Garcias this fall (already accepting donated auction items). "Both of these non-profit organizations are doing an enormous amount of good for the community," says Heather of NAMI and MHATC. "Because I serve on the board at MHA, I have been able to see first hand the lives it touches. It makes me feel good asking others to support organizations that I know are really helping needy people. Truly, no pain is as great as depression. I have suffered for many years with the pain of Ankylosing Spondylitis, migraines, fibromyalgia and more, yet nothing compares to the suffering of that comes from a sick brain. When you suffer from mental illness and cannot see that there is hope and the world has faded to black and white, and when the loneliness engulfs you and you are sitting shivering in a cold corner somewhere, that is the ultimate pain! And yet, so many people still don't understand that the brain is an organ like any other, a body part that becomes ill and needs medical treatment just like any other part of the body! Some people still blame the devil, or say it is a lack of willpower, good character or call you "crazy" with no real compassion. I want to say to those people, 'Would you say this to a woman suffering with breast cancer? Is her cancer a lack of good character, a personal weakness, or due to a lack of faith in God?' Of course not! We have a long way to go but there are tangible ways that people can help. That's the good news! In addition to the NAMI walk this Saturday, which people can register to attend to give their support, we also badly need auction items for the "Peppers and Pinatas" silent auction fundraiser from all types of local businesses as well as individuals willing to sponsor tables, spread the word about the event, or buy tickets to join us at the event on October 15th! In addition to this, MHA is also having a suicide prevention walk on September 15th that we are already registering for now! These are tangible ways for people who care about this subject can actually make a real and tangible difference! There are many caring people out there who want to help but just don't know how. We are trying our best to get the word out to them that we need them now more than ever and that every single bit of help matters! Thank you so much for helping us help others with this growing health crisis."
For more information on how to register for the NAMI walk at Fair Park in Dallas this Saturday May4th, click here.
NAMI Dallas, Inc. is a grassroots family and consumer self-help organization dedicated to relieving the effects of severe mental illness known as biological brain diseases on individuals, family members, and society through support, education, advocacy, and research.
To support Mental Health America by donating an item or certificate from your business, sponsor a table, or find out more, please email brios(at)mhatc(dot)org.
Like "Join Heather McCready to Fight For Mental Health Awareness" and "Heather McCready Music" on Facebook and follow Heather on Twitter @travelingirl1.
Visit Heather McCready's website to hear Heather's peaceful, acoustic folk music and to learn more about her.