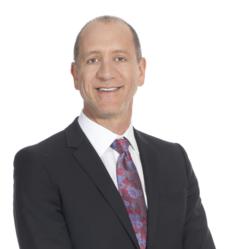 Within five months of starting my Cenegenics program, I went from having a middle-age bulge, elevated blood glucose and insulin levels and 24.9% body fat to getting more fit with 9% body fat and my blood sugar levels back in balance.
Las Vegas, NV (PRWEB) April 30, 2013
Cenegenics San Francisco will open its doors this summer, offering the over 7 million residents in the Bay Area world-renowned preventive strategies and Elite Health Programs for maximized health, vitality and wellness, announced Cenegenics, the global leader in age management medicine. Dr. Paul F. Campion—a Cenegenics physician partner from the San Francisco area—will oversee the new center, helping the healthy aging leader with its latest expansion efforts into major metropolitan cities where optimized health is in high demand.
The Bay Area—from its outdoor enthusiasts to its abundance of fitness and yoga centers, gyms and organic food stores—is primed for Cenegenics' proactive medical approach, just as Campion was. Like many Cenegenics physicians, Campion first contacted Cenegenics about his own health concerns, but discovered in the process a uniquely rewarding medical opportunity practicing age management medicine. Campion's personal "massive health transformation" gleaned from following a customized Cenegenics Elite Health program sealed the deal.
"Within five months of starting my Cenegenics program, I went from having a middle-age bulge, elevated blood glucose and insulin levels and 24.9% body fat to getting more fit with 9% body fat and my blood sugar levels back in balance. Also, my drive and energy levels have improved greatly—giving me the ability to prepare the launch for this new center while also seeing patients in Las Vegas. Working two full-time positions is something I wouldn't have been able to do prior to my Cenegenics Elite Health program," Campion said.
With successful entrepreneurs, executives and their family members as patients, Cenegenics is locating its new center in or around the Financial District, the city's central business sector, which is home to all seven of San Francisco's Fortune 500 companies.
"Cenegenics San Francisco will be a full-service center, offering Cenegenics' famed five-star patient service, expert nutrition/exercise counselors, breakthrough programs—Heart Disease & Stroke Prevention, Telomere, Micronutrient testing, Cardiac Stem Cell Therapy—as well as comprehensive diagnostics for a next-generation approach to healthy aging, such as VO2 max testing to determine maximal oxygen uptake, Prodigy (body composition scanning/bone density) and carotid artery IMT ultrasound scans," Campion said.
Contact Cenegenics San Francisco by calling Dr. Campion at 707.481.3973.
Physicians can discover the rewarding benefits of practicing age management medicine by contacting Cenegenics Director of Physician Recruitment James Powell at 702.321.9716.
Follow Cenegenics on Facebook, Twitter and get health tips, patient celebrity blogs and health news on their portal site, CenegenicsPost.
To schedule an interview with Cenegenics, please contact Ann Castro, Cenegenics Director of Media Relations: 702.953.1588.
About Paul F. Campion, MD
Physician Partner, Cenegenics San Francisco
Dr. Paul F. Campion is a Fellow of the American Board of Ophthalmology with medical licenses in California and Nevada. After earning a medical degree from George Washington University, he completed an internal medicine internship at The Huntington Memorial Hospital (in Pasadena, under the auspices of the University of Southern California), followed by an ophthalmology residency at George Washington University. From 1989 to 1993, he was an assistant clinical professor at the California Pacific Medical Center (San Francisco) and later developed a solo ophthalmology/eye wellness practice in Petaluma, CA. In mid-2012, he completed Cenegenics' Physician Training & Certification in Age Management Medicine program and became a Cenegenics Physician Partner in 2013, helping them launch their 22nd age management medicine center, Cenegenics San Francisco. Dr. Campion has been involved in research over the years, working with UCLA's Department of Oncology, the Smithsonian Institution (National Zoo) and the George Washington University's Department of Pathology. He also has been seated on several committees, including the Petaluma Valley Hospital Surgery Executive Committee, Bio-ethics Committee, Operating Room Committee, PHO Development Committee and Library/Education Committee. Proficient in French, Italian and Spanish, Dr. Campion is a known horticulturist specialist in the Bay Area, highly regarded for his hybridization and propagation of peonies.
About Cenegenics
Cenegenics® has forged a paradigm shift in medicine with its Elite Health Program, developing a proactive medical approach for maximized health, vitality and wellness, hailed as "next generation medicine" and garnering worldwide media attention. Cenegenics has 22 centers with others opening in the near future: Las Vegas, Nevada (headquarters/2 centers); Charleston, SC; Boca Raton, FL; Dallas, TX; Arlington, TX; Atlanta, GA; Chicago, IL; Beverly Hills, CA; Philadelphia, PA; Washington, DC; New York City, NY; Tulsa, OK; Jacksonville, FL; Atlantic City, NJ; Houston, TX; Denver, CO; Scottsdale, AZ; Boston, MA; Miami,FL; Charlotte, NC; San Juan, Puerto Rico; San Francisco, CA. Cenegenics serves over 20,000 patients globally—2,000 are physicians and their families.
###