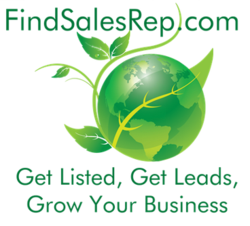 Rainmakers are highly creative, very fun orientated, cunning, and virtually unstoppable once they kick it into high gear.
Phoenix, ARIZONA (PRWEB) April 30, 2013
FindSalesRep.com is an online resources for Direct Sales professionals that are looking to grow their independent small businesses.  In the last two years, they have attracted and partnered with many industry leaders and recently they gathered a few of there top recruiters together to share their top rainmaking tips.  In business, a rainmaker is anyone who brings clients, money, prospects or leads. A rainmaker is a difference maker. They make business pour in to a business. They are hard to find, impossible to beat and everyone wants to know just how they do what they do.
According to FindSalesep.com,  "Rainmakers are highly creative, very fun orientated, cunning, and virtually unstoppable once they kick it into high gear." Since they are all about making and delivering results, figuring out what they do and trying to copy it is vital. "How to attract business? It's not a big mystery. It takes a consistent effort," shared Amy Rose, who has over 500 members in her Pink Zebra downline and won a free trip to Pink Zebra's first annual convention in Florida last year. "It's about making something happen where there was once nothing," added rising Perfectly Posh Star, Julia Martin. They make it look effortless, but the truth is, Rainmaking takes commitment, dedication and buckets full of self-belief.
Here are 11 Top Rainmaking Tips FindSalesRep gathered and shared on their Facebook page after they interviewed many leaders in the Network Marketing Community like Amy and Julia:
#1 Showers Bring Flowers.  So, make it rain often and in as many places as possible.
#2 Watch For What Blooms.  When you do a lot of promotion, it's important to step back and see what happens next.  Often, that includes following up to see what unexpectedly might have blossomed while your were away.
#3 Find The Key.  In every relationship there is a decision maker.  Rainmakers find that "influencer" and focus on building a relationship with them first.
#4 Look Between The Weeds.  Often, networkers are so busy promoting that they miss that crucial moment when something begins to grow.  It's that instant when results happen and Rainmakers make sure they are always there to capitalize and remove any distractions, set backs or weeds.
#5 Empathize.  It will empower you and your prospect.  Rainmakers are masters at relationship building because they know how important it is to be real.  They can remember back to when they were just 'starting' with the company or products.  Being able to relate back to that uncertain time can remind entrepreneurs that everyone wants more.  More friends, more respect, more money, more freedom.  More of what's good in life.  
#6 Solve Problems. Rain where you know seeds have been planted. Nobody likes it when you have a solution for a problem that does not exist.  Rainmakers always look for prospects that need what they've got. 
#7 Ignore Big Prestigious, Already Successful and Established Marketers. Trying to make it rain on them can cause a draught for you, so don't bother.  If they need what you've got, they will seek you out.  
#8 Look For New Sprouts.  Look for the 'new guy', the guy who's not using anything.  He will be easy to please, because you can enable him to do something that he has not done before.
#9 Wait For It Pour.  Waiting in business can be can tedious. So, let's make simple. Count to 10 and shut your mouth. Let your prospect talk.  They will usually tell you exactly what you will need to close the deal.  
#10 Let Them Compare Your Storm to Storms of the Past.  Comparison is one of the strongest ways a rainmaker can make their point. Chances are your prospect has already heard of products like yours.  So, let them try your wares.  Give samples or testimonials.  
#11 Let Your Prospects Know that the Storm Will End.  Give them an easy way to join you and an easy way out, to use if they need it.  Both a guarantee and easy cancelation instructions will help wash away any apprehensions they may have.
Rainmaking is not a one time event.  It's a process that only ends when an independent entrepreneur no longer wants to flood their business with prospects.  It's also best to bring along as many other rainmakers as you can.  Encourage your team to follow your example and make prospects pour into your business. 
About FindSalesRep.com FindSalesRep.com has been helping Independent Representatives from all the Direct Sales Companies since 2010, get found and grow their business online. FindSalesRep.com was founded by direct sales reps for direct sales reps. Learn More