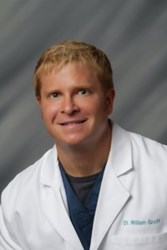 We never want a patient to look like they've had work done, but instead, to appear naturally youthful.
San Diego, CA (PRWEB) April 30, 2013
Dr. William Groff, respected dermatologist in San Diego, traveled to York, Pennsylvania this past week to teach an advanced injection training course on behalf of Allergan Inc., the makers of the popular injectable treatments Botox and Juvederm. The course focused on providing others in the cosmetic field with a better understanding of how to achieve optimal patient results through highly-developed injection techniques and placements.
"The key to injecting toxins and fillers is to achieve a subtle result by carefully placing the cosmetic product. We never want a patient to look like they've had work done, but instead, to appear naturally youthful," said Dr. Groff, San Diego dermatologist.
This isn't the first time Dr. William Groff has had the pleasure of teaching others and sharing his knowledge in highly specialized injection approaches, as he serves as a trainer and key opinion leader for the Allergan company. In addition, Dr. Groff has traveled the world to share his expertise in regards to other popular non-invasive cosmetic products including facial fillers Restylane, Perlane, Dysport, Radiesse, Belotero, and Xeomin.
"To be able to travel and teach others in the cosmetic field is a great experience to have. I'm extremely humbled to be able to do what I do because it keeps me at the forefront of new advancements in non-invasive treatments," said Dr. Groff.
At GBFG&F Cosmetic Laser Dermatology center in San Diego, Dr. William Groff helps his own patients overcome a number of skin troubles with Botox and dermal fillers that can occur as a result of the aging process, including wrinkles, fine lines, crow's feet, and facial volume loss.
"At my practice, Botox and facial fillers are often the go-to procedure for patients who want to achieve a more youthful appearance without any type of surgery. I can combine Botox Cosmetic and different facial fillers to develop a customized treatment plan for each person, leaving them with an extremely natural and refreshed look," said Dr. Groff. "This procedure has recently been dubbed a 'liquid facelift.'"
Goldman, Butterwick, Fitzpatrick, Groff & Fabi Cosmetic Laser Dermatology is a world-renowned aesthetic center in San Diego, California made up of five internationally distinguished skin care experts, including Mitchel P. Goldman, MD, Kimberly Butterwick, MD, Richard Fitzpatrick, MD, William Groff, MD, and Sabrina Fabi, MD. As highly acclaimed dermatologists and cosmetic surgeons who have contributed to hundreds of journals and medical textbooks as well as pioneered multiple key procedures, the services provided at GBFG&F are among the most technologically advanced to date. With more than 38 different lasers, the award winning San Diego dermatologists of GBFG&F are able to provide patients with the vastest selection of skincare treatments in the United States.
For more information regarding the various injectable treatments offered at GBFG&F, please call (858) 657-1002 or visit us on the web at: http://www.gbkderm.com.