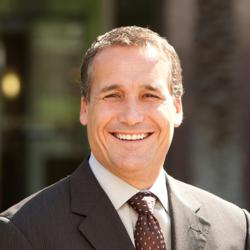 Education is a core value of TERIS. Our experts stay on top of the latest trends and advances in eDiscovery to the benefit of our clients. Richard Saldivar
Phoenix/Arizona (PRWEB) April 30, 2013
TERIS/Phoenix recently gave continuing legal education seminars (CLE's) to Ridenour, Hienton & Lewis, PLLC/Phoenix, the Young Lawyers Division of the Arizona Association of Defense Counsel at Lewis and Roca/Phoenix and to the Pre-Trial Litigation Class at the University of Arizona, taught by Adjunct Associate Professor Mark D. Lammers, Shareholder, DeConcini McDonald Yetwin & Lacy, PC, Tucson.
According to Richard Saldivar, President, TERIS Arizona/Texas, "Education is a core value of TERIS. In addition to hiring employees with exceptional industry experience, our team stays on top of the latest advances and technology in eDiscovery to act as a resource for our clients. We continue to offer cutting-edge and substantive CLE's on topics such as 'E-Discovery 101', 'E-Discovery Preparedness', 'ESI Cost Control and Pricing Models', and 'Rainmaker: How ESI Will Grow Your Practice." CLE's can be given on location and meet one State Bar of Arizona Ethics Credit.
TERIS has seven regional locations throughout the United States. Founded in 1996, TERIS provides eDiscovery, Information Governance, Relativity and Computer Forensic solutions to corporate legal teams and law firms across the U.S. and internationally. TERIS' staff of almost 300 was named one of the top 20 eDiscovery service providers in 2008 by industry researcher Socha-Gelbmann.