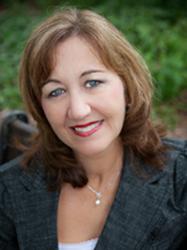 Your constant reminder that God would not forsake me and would be with me no matter what is what gave me the confidence to go through my stormy divorce.
Beaufort, SC (PRWEB) April 30, 2013
Dr. Carol Erb has just been awarded the designation of CDC Certified Divorce Coach®, having completed a 15 week program which engages coaches in developing best practices and effective ways of supporting individuals dealing with the challenges of divorce.
Dr. Erb's work spans all stages of the divorce process:
1. Contemplating a divorce
2. Wanting to prevent divorce
3. Facing an imminent divorce or in the midst of a divorce
4. Re-building your life post-divorce
Dr. Erb's real strength of her focus is working with Christians navigating the challenges of divorce. Sometimes the ball is dropped in the faith community when a couple decides to divorce. In talking to the pastors in her community, they have been relieved to have a referral source. She has a huge advantage in that she has seminary training and she has a PhD in Clinical Christian counseling. She can relate to a client from a faith perspective. "I understand their mindset; I am relatable to people from that perspective. All of my skills, training, life experiences and my expertise come together in this calling. Someone needs to be alongside individuals from a faith perspective and help them get through this period in their life", explains Dr. Erb.
She explains that one of her client's comment capture the essence of what she hears over and over again:
"You were a godsend and there every moment I needed a compassionate guide who could help me get through my divorce. My pain was so immense it was nearly indescribable. I was broken, numb and felt completely destroyed. I was questioning everything in my life. Your constant reminder that God would not forsake me and would be with me no matter what is what gave me the confidence to go through my stormy divorce. You provided a safe harbor for me to deal with my emotions and opened my eyes to the possibilities of what my life could be like in the future. My life has completely changed since we began working together as I am completing my education, and moving forward towards a happier, more satisfying life."
"I too went through a very difficult divorce", Dr. Erb shares. . "If I had known more about my options, I think things would have been much different. And I was fortunate. I was one of the ministry leaders in my church and I had a lot of support from my community. But I know that is not true for everyone; and I don't think it makes any difference whether the person is male or female – sometimes there is a lot of stigma and shame in the faith community surrounding divorce."
Dr. Carol Erb is excited to be opening her practice starting in May in Beaufort, SC., where she serves clients as a Christian counselor and divorce coach, or divorce mediator. She also provides her divorce services to those residing in Port Royal, Bluffton, and Hilton Head Island, SC. Services are offered in-person, or via phone or Skype.
Monthly seminars will be provided free to the community with topics pertinent to those going through divorce are part of her community outreach. And Dr. Carol Erb is available to speak with faith groups in the areas of Hilton Head Island, Bluffton, and Port Royal in addition to Beaufort, SC. For a calendar of events and more information about her services, go to her website: http://www.drcarolerb.com. And look at the page, which explains some of the questions you may be asking right now: http://drcarolerb.com/faqs/.
CDC College for Divorce Coaching® and Divorce Coaching, Inc., a Florida Corporation provides CDC Certified Divorce Coach® training and certification for those engaged in the profession of divorce coaching. Approved as a Continuing Coach Education Provider through the International Coach Federation (ICF), the CDC Certified Divorce Coach® Program maintains the standards of the ICF and additional professional standards developed through the CDC® Board of Standards®. For more information, visit http://www.certifieddivorcecoach.com.