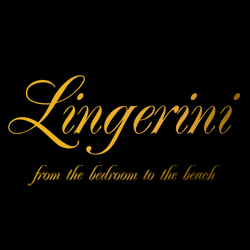 From the boardroom to the beach, we are creating an evolution in women's fashion.
Delray Beach, Florida (PRWEB) April 30, 2013
Lingerini, the first company to breed a multi-functional hybrid of lingerie and swimwear, is thrilled to introduce an extraordinary extension of its renowned women's fashion line. Inspired by the vibrant colors of South Florida, Lingerini's new Spring/Summer Collection is very fashion forward.
Lingerini is a company who isn't afraid to take risks. They have a reputation for pushing fashion boundaries by combining intimate apparel with fashions designed to be worn in public, and their new collection is no exception.
"From the boardroom to the beach, we are creating an evolution in women's fashion," explained Lingerini CEO Heidi Elden. "Made for the modern day women of any age, the new line is designed to complement the female figure on women ranging from sixteen to sixty; we believe that our new designs are as unique and individual as the women that wear them and any woman can find something in this collection that makes her feel sexy and confident."
With a focus on exquisite materials and detailed design, all Lingerini pieces are made to fit by order, creating a true luxury experience for shoppers. In addition, all garments are multifunctional and superbly crafted in the United States.
"The swimwear lines act as lingerie," Heidi Elden explained the versatility of the new collection in detail. "Our dresses are designed to be worn in the daytime for work or play, in the evening for cocktails; as a swim cover up or sleepwear."
"On top of that, we've also designed matching bags for our garments," Elden continued. "They fit easily inside a handbag, briefcase, or glove compartment, making it easy to change your outfit anywhere."
Hot off the runway, the 2013 Spring/Summer Collection features new styles of the Lingerini 1, Lingerini 2, Tank Dress, Little White Dress, and White Robe. This selection is a true testament to the vision and creativity that is the foundation for the Lingerini brand.
Masterfully tailored to marry modern luxury and prestige, the Lingerini 2013 Summer/Spring Collection is now globally available online at http://www.lingerini.co and at select retailers.
About Lingerini
Lingerini is a luxury, boutique hybrid of lingerie/swimwear and multifunctional garments superbly crafted in the United States. These luxury undergarments can be worn as lingerie or swimwear for unparalleled comfort wet or dry. Lingerini debuted during swim week 2012 at Funkshion Fashion week. The company considers each client to be a VIP, providing the ultimate convenience of the consumer; it offers privately scheduled Skype fittings in English, Spanish and, French. Lingerini also pays credence to social responsibility by donating monthly to the local Warm Hearts Pet Rescue.
To learn more about the company, please visit http://www.Lingerini.co.
Contact Information
Lingerini
Heidi Elden
455 NE 5th Avenue
Delray Beach, Florida 33483
(877) 759-2483
Heidi(at)lingerini(dot)co