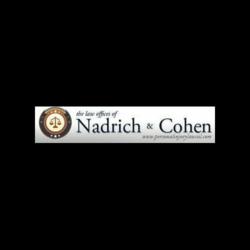 San Bernardino, CA (PRWEB) April 30, 2013
A fuel tanker carrying thousands of gallons of gasoline overturned on Highway 38 last week, leading to indefinite road closures and possibly contaminating the Santa Ana River Basin, according to an April 26th ABC report. The driver of the tanker told police that the vehicle overturned after his load suddenly shifted. The investigation into the incident is ongoing.
According to ABC, the area has been declared an environmental hazard. "The Santa Ana Water Shed represents one of Southern California's significant sources of drinking water, so all the agencies are taking this tanker spill very serious," said John Miller with the U.S. Forest Service.
The spill has resulted in the closure of Highway 38 between Valley of the Falls Drive and Jenks Lake Road West. There is no official word as to how long the closure will remain in effect, but according to ABC, it may last for more than a week.
San Bernardino auto accident lawyer Jeff Nadrich believes that authorities have acted appropriately in the matter. According to Nadrich, "This is an unfortunate incident and will undoubtedly create tremendous inconvenience for a large number of San Bernardino County commuters, but when you consider the dangers presented by this type of spill, it's refreshing to see the local authorities treating the matter with such extreme caution.
"Accidents occur every day in San Bernardino as a result of unsafe road conditions, and this presents a serious legal liability on the part of the county. That's just one of the reasons why it's so important to treat these accidents with extreme care. Hopefully this matter will be resolved in a timely fashion."
About Nadrich & Cohen: Jeffrey Nadrich is a San Bernardino auto accident lawyer with Nadrich & Cohen, a California based law firm with offices in 18 locations across California. The firm has offices in Arcadia, Bakersfield, Fresno, Irvine, Long Beach, Modesto, Oakland, Oxnard, Palm Springs, Redding, Riverside, Sacramento, San Bernardino, San Diego, San Francisco, San Jose, Santa Rosa, and Tracy. Nadrich & Cohen handles all types of wrongful death and serious injury accident cases, including auto, truck, bus, motorcycle, and bicycle accidents, pedestrian collisions, boating accidents, dog bites, defective product cases and nursing home abuse. Victims are encouraged to call 1-800-718-4658 for a free consultation with a Nadrich & Cohen attorney.