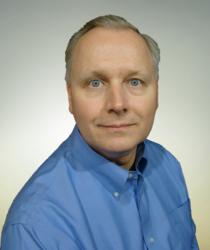 It may ruffle some feathers, but many parents today try too hard to be the child's friend rather than the needed parent.
Roanoke, VA (PRWEB) April 30, 2013
Mark Jala, author of Cook, Talk, Love, recently announced how parenting styles can impact both the parent relationship and the success of children. Studies by Baumrind and Weiss & Schwarz indicate an authoritative parenting style produces the most consistent results with children. Unlike the other three parenting styles, the authoritative parenting style balances responsiveness and demands on children. Today Mr. Jala offers 4 tips to help parents raise confident children and keep the spousal relationship strong.
Mr. Jala explains that there are two factors that define a parenting style; responsiveness and demandingness. Responsiveness is the warmth and support given to a child that fosters individuality, self-regulation and self-assertion. Demandingness establishes the rules of the house, discipline, supervision and corrective action when the child inevitably disobeys.
"When I grew up in the 1960's and 1970's, times were very different. My mother was a stay at home mom. I played outside with friends unattended by any parent. TV was only an evening event where we chose from the 5 or so channels on a black and white TV. Every night we sat around the dinner table and had real conversations. Today children are often raised in daycare centers, in front of TV's, and inundated with electronic devices. With the rise of texting comes an increase in relationship issues. Family dinners are more frequently at a fast food drive-through on the way to soccer or baseball practice," says Mr. Jala. "It may ruffle some feathers, but many parents today try too hard to be the child's friend rather than the needed parent."
Mr. Jala also says the parenting style also has an impact on the spousal relationship. "Parents need to be consistent in the way they raise their children. If one parent is lenient and the other strict, the child will be conflicted, favor one parent over the other, and cause friction between the parents. Studies show that parents that are too lenient or too strict tend to raise children subject to bullying. This causes friction at home. Lastly, parents need time with the child at home to be parents, instill their family values and share family traditions. The best way to do this is with a simple family meal."
Mr. Jala promotes the family meal as the single best time to build peaceful and loving family relationships. Some tips to practice authoritative parenting style during a family meal include:
1) Make it a rule to have family dinners together 5 or more times every week. Plan conversations with the children ahead of time to challenge their thinking and build their empathy.
2) Limit the time children have access to electronics, especially during dinner time.
3) When the family is together, be mentally present and in-tune with what everyone is saying. Don't think about work or the sports game. Wherever you are, be there and fully committed to it.
An excellent resource about family meals, relationships, communication tips, and cooking instruction is http://www.CookTalkLove.com.
About Mark Jala
Mark Jala is available for interviews and speaking engagements. Book him for your show today. He is available on short notice via telephone. Mark Jala writes for http://www.CookTalkLove.com and is writing his first book about using the family meal as the perfect setting for constructive family communication. Sponsors please contact Mr. Jala by email or phone for full details.