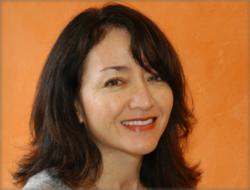 Corkey Devlin brings even more fun to Weejee Learning.
Durham, NC (PRWEB) April 30, 2013
Weejee Learning announced today that Corkey Devlin has joined the company to further develop its trademark client experience and to develop processes and procedures to improve operational efficiency. Corkey Devlin comes with a wealth of experience in project management, having managed mid- to large-size enterprise level training projects, including ones for Blue Cross Blue Shield and Global Compliance.
Corkey joins Weejee Learning as Creative Project Manager to continue Weejee's recent success in providing its brand of fun and engaging learning to Fortune 500 companies, NGOs, non-profits, and small to mid-sized businesses. "I am excited to start a new challenge within Weejee Learning and look forward to working with the team to further develop Weejee's unique brand of learning. I'm fortunate to be joining this creative and innovative company that prides itself on quality client service."
"Corkey's level of experience and industry knowledge has already made her a key addition to the Weejee team," says Tracy Bissette, Chief Learning Architect for Weejee Learning. "Bringing her on is a sign of our commitment to being a leader in e-learning content development."
Corkey will play a key role in refining workflows and making sure e-learning projects are completed to the satisfaction of the client, incorporating Weejee's brand of fun in the process. "Our learning innovations and the increasing demand from our clients led us to look for a project manager who will fit in with our ethos of innovation and exceptional service," says Ian Huckabee, CEO of Weejee Learning. "We were fortunate to find someone of Corkey's caliber for this position, and I feel certain she'll play a key role in providing and implementing high quality solutions for our clients."
About Weejee Learning
WeejeeLearning, LLC is a custom learning design and development company providing enterprise-wide e-learning solutions to corporations, NGOs and non-profits. WeejeeLearning specializes in highly interactive e-learning, instructional design, mobile learning, and strategies for social learning and collaboration.