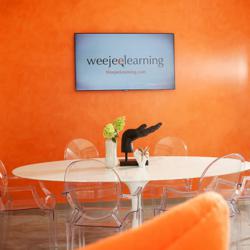 Weejee has made the e-learning interactive and fun with a great look and feel.
Durham, NC (PRWEB) April 30, 2013
Weejee Learning, the leading provider of fun and engaging e-learning content, has completed an employee orientation e-learning course for global environmental organization Conservation International. Conservation International selected Weejee based on its innovative and fun brand of learning that could be accessed across varying levels of technology and that could be easily globalized.
"The creation and launch of this course is immensely valuable for our organization," says Conservation International's Catriona Moriarty. "Weejee has made it interactive and fun with a great look and feel, which will help us effectively deliver our vision and message to employees around the world."
Conservation International's learning challenge included reaching employees worldwide to reinforce the organization's vision, mission and values, and educate them on the organization's history, procedures and strategy. With offices and employees in more than 30 countries and projects in many more, Conservation International builds partnerships that help societies care for nature and contribute to the well being of humankind.
Weejee Learning created a course based on a travel theme that allows users to create a passport to success; it incorporates fun and engaging media. "The one-hour course is HTML-based and works on desktops and mobile devices," says Tracy Bissette, Weejee's Chief Learning Architect. "Mobile learning is important here, and so we wanted to create this e-learning course in a way that would allow the organization to reach as many employees globally as possible."
About Weejee Learning
WeejeeLearning, LLC is a custom learning design and development company providing enterprise-wide e-learning solutions to corporations, NGOs and non-profits. WeejeeLearning specializes in highly interactive e-learning, instructional design, mobile learning, and strategies for social learning and collaboration.