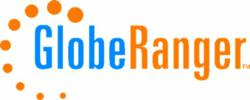 We are very pleased to be the software provider for this US Army contract and to continue our partnership with SRA International in delivering quality solutions to our DoD customers. - George Brody, GlobeRanger CEO
Orlando, FL (PRWEB) April 30, 2013
Today at the leading industry tradeshow RFID Journal Live, GlobeRanger announced that it has been selected to provide its iMotion Edgeware Platform and other software components to the US Army under the PD AMIS pRFID II contract. GlobeRanger will supply software and services as a subcontractor to SRA International, the prime contractor and sole award winner of the contract.
The contract was awarded on March 20th and contains a base year and two option years with a $30M max contract value. The contract comes under newly named AMIS Office, the Army Product Management Office for total RFID and AIT solutions.
"We are very pleased to be the software provider for this US Army contract and to continue our partnership with SRA International in delivering quality solutions to our DoD customers," said George Brody, GlobeRanger CEO.
The Army PD AMIS pRFID contract is a vehicle for procurement of software, hardware and services for SRA International and its subcontractors. Dr. Jim Curtis, Defense Logistics Vice President for SRA International stated, "SRA's strategy for winning this contract was to gather best of breed suppliers to complement our expertise in Automatic Identification Technology and Defense logistics. Based on SRA's history of working with GlobeRanger, we were confident that GlobeRanger's software was a clear differentiator in winning this award."
About GlobeRanger
GlobeRanger is a leading global provider of end-to-end enterprise edge solutions and professional services that enable RFID, mobility, and sensor-based solutions for the M2M market and the Internet of Things. Its innovative Edgeware™ platform, iMotion™, provides the critical infrastructure layer for managing devices, networks, data and processes at the edge of the enterprise, enabling real-time visibility and response. Founded in 1999, GlobeRanger is headquartered in Richardson, Texas. http://www.globeranger.com.