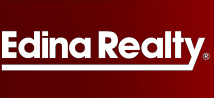 I realized that buyers deserved better tools to boost their confidence
Otsego, MN (PRWEB) April 30, 2013
Many buyers in this real estate market are interested in taking advantage of down payment assistance programs, but they don't know where to start.
Kris Lindahl of Edina Realty will host a seminar later this week at which he will give buyers an advantageous starting point.
He will demonstrate the Minnesota Down Payment Assistance website which he created for buyers in this hectic real estate market.
The website allows buyers to enter a few pieces of information and receive a real-time email listing the programs they may be eligible for.
"I realized that buyers deserved better tools to boost their confidence," Lindahl said.
Call Kris and his team now for more information at (763) 634-5895 and visit the Minnesota Down Payment Assistance website to get started today!