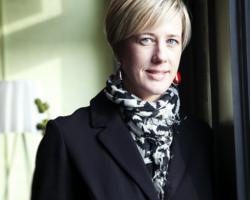 We expect 800-to-900 high-calibre MBA women to participate in the 2013 Annual Conference & Career Fair in Boston, a powerful professional development and networking convention.
Boston, MA (PRWEB) April 30, 2013
MBA Women International (MBA Women) announced Boston as the host city of the 2013 Annual Conference & Career Fair. The Conference will take place October 3-5 at the Boston Park Plaza Hotel & Towers. This year's theme, Women, Purpose & Passion: Turning Vision into Action embodies the national association's more than 30-year mission — to propel women into leadership positions and enhance diversity in the upper echelons of business.
"The decision to hold our national conference in Boston is a strong show of moral and financial support for the city. Boston's reputation as a hub of innovation and entrepreneurial zeal makes the city the optimal location for the 2013 Annual Conference & Career Fair," says Heather Howell, Chairwoman of MBA Women and Chief Tea Officer of Rooibee Red Tea. "We expect 800-to-900 high-calibre MBA women to participate in this powerful professional development and networking venue."
The 2013 Annual Conference is designed to assist students and professionals in their journey to develop and enhance leadership skills. For the first time, the Conference will offer specific tracks for women based upon their place in their career. Offerings include the MBA Student and Early Professional Track, Experienced Professional Track and the Entrepreneur Track catering to MBA students, MBA graduates, managers, executives and entrepreneurs. Attendees enjoy access to development panels and workshops, networking receptions and keynote speeches. Save the date for October 3-5 and register today: http://www.mbawomen.org/events/2013-conference-and-career-fair
The Career Fair offers a platform for employers and universities to connect with career-driven women with MBAs or currently enrolled in an MBA program. The event offers sponsors substantial ROI including ample opportunity to engage with attendees through: career fair booths, interview booths, networking receptions and all Annual Conference programming. Major sponsors have included Walmart, Ford Motor Company, Prudential, American Airlines, AT&T, Deloitte, Home Depot, PetSmart, MetLife, SAP, Intel and Humana.  For inquiries, contact Rene Avendano at 562-496-4428 or rene.avendano(at)mbawomen(dot)org.
"This is a 'must attend' event for MBA students, graduates, entrepreneurs and professionals. Dynamic networking receptions, powerful keynote speakers and the brightest session presenters and panelists are transformative. Careers catapult! Our members leave the Annual Conference & Career Fair feeling energized and ready to tackle the business world," says Philana Kiely, MBA Women Interim Executive Director.
The Boston area is home to some of the most active Professional and Collegiate Chapters nationwide. MBA Women Chapters increase communication and collaboration among graduate business school programs, employers and peer organizations. They represent the pillars of the organization and a powerful platform to network with like-minded women:
Professional Chapters are currently active in more than 15 cities nationwide. Members enjoy access to career opportunities and professional development.
Collegiate Chapters are university-based and provide an opportunity for female MBA students to network and succeed. The National Student Leadership Team, as well as leadership for each chapter, provides women the opportunity to assume leadership roles before they complete their MBA. For information about chapters and membership: membership(at)mbawomen(dot)org
"The Boston area has a strong base of supporters of women's leadership, and this event will bring together a group of passionate, dynamic women and further advance MBA Women's mission of empowering female business professionals, propelling women into leadership positions and enhancing workforce diversity," says Ellen Keiley, President of the MBA Women Professional Chapter in Boston. "We are pleased to serve as host city."
Boston is home to a robust business culture; the city ranks third in the U.S. for the number of business startups according to a recent survey in Forbes Magazine. Massachusetts also is a Mecca for business programs with more than 60 MBA-accredited schools.
About MBA Women: A national association, MBA Women is dedicated to empowering female business professionals, to assisting women into leadership positions in business and to enhancing the diversity of the workforce. For more than 30 years, the organization has served these related client groups: female MBA students, female business professionals and entrepreneurs, universities and corporate partners.  Visit the website and join today!  http://www.mbawomen.org