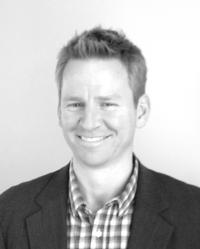 Engage Mobile's growth is a tribute to the fantastic mobile solutions we deliver to our clients.
KANSAS CITY, MO (PRWEB) April 30, 2013
Engage Mobile, an innovator of mobile strategy, mobile development and mobile marketing solutions, continues to expand its leadership team in order to handle the company's tremendous growth.
Steve Timperley has been named Solution Delivery Executive for the rapidly growing Kansas City based company. "Steve has a deep understanding of the process to successfully deliver projects and has an extreme focus on client satisfaction," said Darrin Clawson, the founder and CEO of Engage Mobile Solutions and a pioneer in the mobile strategy and development space. "He will be instrumental in coordinating our internal and external teams to ensure smooth and successful product delivery."
Timperley is a successful entrepreneur who spent several years in the tennis industry before starting Tencap Tennis, a tennis software company, in 2007. Steve grew the company into one of the most widely used tennis social networking and event management systems in the industry until stepping away from daily operations in 2012.
Timperley has a Bachelor's Degree in Business Management from the University of Tulsa, and an MBA from the University of Missouri-Kansas City. He is passionate about entrepreneurship and is excited to join the Engage Mobile team. "Mobile continues to see explosive growth, but there are still so many companies missing the mark on their mobile initiatives" said Timperley. "With Engage Mobile's unique approach in not only building incredible mobile apps, but also focusing on the strategic and marketing side to ensure the apps success, the company is well positioned to make a significant impact in the Kansas City and national market."
The hiring of Timperley is just the latest success for Engage Mobile. Earlier in April Engage Mobile was selected by Google, Inc. to beta test Google Glass and in March the company announced the hiring of Matthew Barksdale as the president of Engage Mobile.
"Engage Mobile's growth is a tribute to the fantastic mobile solutions we deliver to our clients. By adding strong leaders like Steve Timperley to the Engage Mobile team, we position the company to provide even more value to our clients by delivering mobile solutions that drive their bottom line," said Barksdale.
To learn more about Engage Mobile and how they help companies succeed with mobile strategy, development and marketing, visit http://www.EngageMobile.com.
###
Engage Mobile Solutions builds apps and software for smartphones, tablets and other mobile devices. Their apps and software are custom designed for companies and focus on solving business problems that move the needle for clients. The company also works with clients to develop an overall mobile strategy and develop and execute mobile marketing plans. For more information about Engage Mobile Solutions visit http://EngageMobile.com or contact Matthew Barksdale at mbarksdale(at)engagemobile(dot)com.