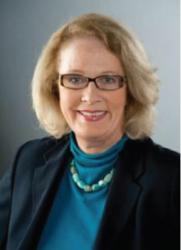 We certify our coaches as Performance Coaches because we feel this is where coaching is headed - Coaching higher levels of Personal and Professional Performance.
Healdsburg, CA (PRWEB) April 30, 2013
"Rising demand for professional well-trained coaches is not only coming from corporations, but from individuals who want more productivity at the workplace and greater satisfaction from their work," Barbara Fagan, co-founder of Source Point Training (http://www.sourcepointtraining.com). "And the rise in demand is fueled by report after report that shows how effective professional executive coaching really is."
As a result, many coaches who either did not attend a formal foundational coach training with an ICF approved training organization or have taken some time away from coaching, are now seeing the growing demand and taking action to refresh and enhance their coaching skills.
According to the 2012 ICF Global Coaching Study, revenues from professional coaching have nearly doubled over the past few years: globally to $1.9 billion, $707 million in North America alone. The same report shows that in North America the average annual income has risen to about $50,000 with median annual incomes at about $30,000. Industry trends also show that top-earners are now earning in excess of $65,000 a year.
"Many people ask me about Life Coaching and what the difference is from our designation at Source Point Training of Certified Professional Performance Coaches (CPPC)," says Fagan. "Performance Coaching is where coaching is headed - coaching higher levels of Personal and Professional Performance. When studying with people like Dr. Covey, Larry Wilson, Lou Tice and the works of Peter Druker, I observe similarities in each of their philosophies in one key area – "Objective Results". Performance Coaches focus on "Performance" that generates "Results", Fagan continues.
At Source Point Training, they teach coaches the ground of being performance coaches which is ontological. This means that when coaching on particular outcomes, clients are also seeing all the interdependences and what will change as a result of achieving a desired outcome. "In order to be effective today, we cannot live our life in a set of compartments" says Fagan. "The way that our world is changing, people are seeing more and more the cross over between work, play, family, friends and business associates."
For individuals who desire to become a coach, Fundamentals and Mastery of Performance Coaching provides the foundational and advanced development of a professional coach. This training equips each participant with knowledge, skills and abilities to become a mature, highly skilled, professional performance coach. Fagan is proud that the ICF has approved their combined Fundamentals and Mastery curriculum for 141 CCE unites, with 88.75 in the area of core competencies as identified by ICF which exceeds the requirements for both membership and their Associate Certified Coach (ACC) credential. "It is important for new coaches to select a training program that equips them to not only have effective coaching skills, but to also be equipped to open and grow their own coaching business if that is there intention. For example, our program includes experts in branding, marketing and launching a coaching business. Successful coaches complete a training that includes with all of the tools and skills needed to very quickly have a successful coaching business" says Fagan.
Program: Fundamentals of Performance Coaching, 84.5 Total CCE units
Training Dates: September 13-15, 2013, December 6-8, 2013 & February 21-13, 2014
Location: Phoenix, AZ
Program: Mastery of Performance Coaching, 56.5 Total CCE units
Training Dates: April 11-13, 2014 & June 27-29, 2014
Location: Phoenix, AZ
For current coaches who are in need of CCEs to maintain their membership with ICF or to renew their current credential, 2nd level coach training programs, such as Certified Relationship Coach Training (CRC), is a great way for coaches to acquire 56.5 CCEs, again exceeding the 40 CCEs required for renewing of a current credential. "This advanced, certification training also licenses graduates to use the Client Relationship Workbook and is designed to be as effective with individuals in group settings or in the traditional one-on-one coaching relationship" says Lou Dozier, Co-Founder of Source Point Training.
"CRC assisted me, as a coach, to shifting and moving my client's conversations away from circumstances to ownership and accountability. This has increased my competency in that I am able to use tools around specific areas of trust, commitment and communication and how that shows up in all areas of our lives," shares Christine Griffin, a Certified Relationship Coach and graduate of Source Point Training.
Program: Certified Relationship Coach Training, 56.5 Total CCE units
Training Dates: September 26-29, 2013 & January 11-12, 2014
Location: Phoenix, AZ
There is a stronger case than ever for offering employee coaching in the workplace, according to new research conducted by the Chartered Institute of Personnel and Development (CIPD) based in the UK. The report, entitled "Taking the Temperature of Coaching," highlights coaching as a cornerstone of high performance that focuses on the professional development of individual employees.
"Coaching continues to be important in maintaining high performance and developing more agile employees, work practices and organizations [sic]," says Dr. John McGurk, adviser for learning and talent at CIPD. According to a new report from the Aberdeen Group, businesses that invest in employee training tend to reap the benefits in terms of improved engagement and retention levels.
"Companies with a coaching culture have a proven record of higher levels of employee engagement. Right now is a great time to develop these skills as competition for recruiting and retaining the best talent becomes more competitive as businesses recover and expand," Fagan shares.
See this video testimonial by recent graduates of Source Point Training's Coaching Fundamentals and Mastery Certification programs.
For more information, visit http://www.sourcepointtraining.com, email us at Admin(at)SourcePointTraining(dot)com or call 800-217-5660 x101.