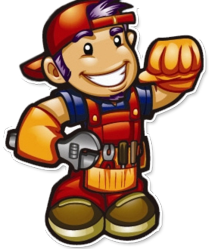 We understand the importance of having clean drains that will function correctly when you need them to. Contact us today so that we can get going on the process of cleaning your drains.
Los Angeles, CA (PRWEB) April 30, 2013
Drain cleaning service in Los Angeles, CA, Checkered Flag Plumbing®, understands that money is tight for many homeowners. For this reason, they are releasing 5 new tips that property owners can use to keep their drains working smoothly. With these tips, property owners can remain in control of their drain cleaning service in Los Angeles, CA and save time and money in dealing with drain problems, preventing unnecessary flooding and damage.
Many people don't often give a lot of attention to the drains in their home or business, but failing to properly care for them can lead to unnecessary clogs and even possible flooding. Water is a great enemy of flooring, walls and furniture, and the damage can easily run into thousands of dollars, especially if the backup in the drain occurs when no one is in the home at the time.
However, Checkered Flag Plumbing® has put together a list of five tips that property owners can do on a regular basis to prevent the need for emergency drain cleaning services in Los Angeles, CA. These tips are:
1. Flush the drain system with a brine solution - The high content of salt will help eliminate any oily residue inside the drain and can break up minor clogs in the drain.
2. Keep a plunger nearby – This is a proven method that can unclog drain systems in toilets, tubs and sinks when they are not draining properly.
3. Avoid putting items down the drain that are likely to get caught. Use a drain plug when washing items with dirt or large particles on them to prevent them from going into the drain. If items are too heavy they may accumulate in the drain rather than be transported through the pipes, causing a backup.
4. If the drains are part of a septic system, use a small amount of vinegar and baking soda with boiling hot water to clean the drains and keep them clear.
5. Pull out clogs with a mechanical snake, which has the ability to reach into the drain and grab the clump of hair or other debris that is causing the blockage.
Following the above tips can help property owners prevent serious problems from developing with their drain and plumbing system and unnecessary calls to a drain cleaning service in Los Angeles, CA.
For more information on how Checkered Flag Plumbing® can help with drains and other plumbing needs, visit http://www.draindudes.com.
About Checkered Flag Plumbing®:
Since 1995, Checkered Flag Plumbing® has provided quality plumbing services to all of southern California. This family owned and operated, full-service company is committed to providing the best and fastest plumbing services to its customers. Checkered Flag Plumbing® is fully experienced in the care and maintenance of drains, sewers, septic tanks, gas pipes, and much more. More information about the company and their services can be found on their website at http://www.draindudes.com.
Contact Information:
Checkered Flag Plumbing
877-700-0160
http://www.draindudes.com