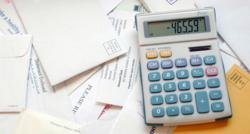 Professional negotiations are a specialty of Madison Debt and Tax Relief
Santa Monica, California (PRWEB) April 30, 2013
Madison Debt and Tax Relief is proud to announce their immediate wage garnishment program designed to eliminate IRS wage garnishments in their tracks.
For over fifteen years, Madison Debt and Tax Relief has been providing clients with tax services and IRS tax relief programs.
The right representation for taxpayers who have been asked to appear at an IRS office for an audit is absolutely essential. Taxpayers become concerned about what they should bring to these meetings, if they need legal counsel or financial representation at the meeting and if they should be forthright with information or keep quiet. An IRS audit is an extremely stressful event and Madison Debt and Tax Relief can be there to ease the stress. Madison Debt and Tax Relief is now offering representation from the best tax professionals in the business.
Professional negotiations are a specialty of Madison Debt and Tax Relief. Many are not aware that it is possible to negotiate with the IRS regarding a settlement of taxes due. They may be faced with financial consequences such as tax liens, levies and other undesirable consequences. While taxes may be due to the IRS, the structure of the payment plan and even the amount of the payments can be negotiated so that they are easier for the taxpayer to manage. With Madison Debt and Tax Relief's skilled negotiation tactics, taxpayers will benefit from a more manageable resolution to their challenges.
A tax expert from Madison Debt and Tax Relief will fight for the best interests of the client, and this can result in a reduction in the amount owed. The team at Madison Debt and Tax Relief will work to get the absolute best resolution for every one of their client's needs. Tax liens, levies, wage garnishment and other options are possible resolutions, and in some cases, a combination of these options may be used. Madison Debt and Tax Relief will create a manageable resolution for taxes due. Madison Debt and Tax Relief will fight for a client's best interests and to get them immediate IRS tax relief. Contact them immediately at 1(800) 659-REMOVE or (800) 659-7366