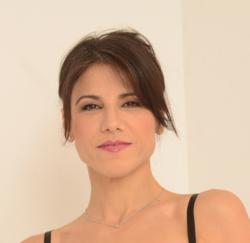 New York, NY (PRWEB) April 30, 2013
Gail Giovanniello, owner of Mind Your Body Pilates UES NYC is proud and excited to have her experience in having been a Pilates instructor for over twenty years as well as a studio owner for the past eighteen, put forth into the investigation of the essential components required of schools and training facilities which offer Pilates teacher trainings to prospective Pilates instructors. Gail has been invited to participate with members who oversee standards within the Pilates community at the Pilates Teacher Training Summit in Miami Florida this year. Gail has been asked attend the panel discussion regarding new test questions for the PMA exam at the summit.
Gail will add her views pertaining to details regarding what exactly a Pilates teacher training should entail: how much time should be spent on teaching elements of safety for clients and in working with the Pilates apparatus equipment - how much time and focus spent on teaching the choreography of the Pilates exercises and the order and progression for exercises - and how contraindications should be put forth. The purpose of the summit is to make sure that students intent on serving the public as teachers of Pilates are provided with programs that grant an exceptional professionalism within the vast fitness industry.
The Pilates Teacher Training Summit is a round table of Pilates professionals intent on continuing to establish and maintain a code of ethics in the practice of Pilates as a profession. The Pilates Method Alliance is the international, not-for-profit, professional association and certifying agency dedicated to the teachings of Joseph Pilates. The mission of the PMA is to foster community, integrity, and respect for diversity; establish certification and continuing education standards; and promote the Pilates method of exercise.
Gail Giovanniello is also a master Pilates educator in regards to using Pilates as a way of moving and thinking outside the studio exercise environment. She has recently been selected from among the thousands of Pilates professional teachers worldwide to present Pre-Pilates Mat Classes at the 13th Annual Meeting of the Pilates Method Alliance - October 9-12, 2013 in Fort Lauderdale, Florida.
For more detailed information on Gail's current UES Pilates Reformer Teacher Training as well as future UES Pilates in-house continuing education or for more information on customized-to-the-client private Pilates sessions with Gail Giovanniello or her fine staff of instructors, please call Mind Your Body at 212-426-7960.
Also see the complete Mind Your Body Fitness Group Pilates Class Schedule:
Over 40 Classes to Choose From on Reformer, Tower, Chair and Mat
Each Class with Five or Fewer Students and Available Seven Days a Week
Complimentary private press previews with Gail Giovanniello can be scheduled for alternate times.
Press contact: Tim Driscoll 212-647-8878