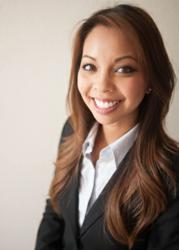 Audrey Manito will be a great addition to Michael P. Fleming and Associates as we continue to fight for the rights of accident victims in 2013 and beyond
Houston, TX (PRWEB) April 30, 2013
Michael P. Fleming and Associates is proud to announce attorney Audrey Manito has joined the Houston Personal Injury Law Firm.
"Audrey Manito will be a great addition to Michael P. Fleming and Associates as we continue to fight for the rights of accident victims in 2013 and beyond," said Founding Attorney Michael P. Fleming. Ms. Manito represents both plaintiffs and defendants in multiple areas of state and federal law, on the trial and appellate levels.
Prior to being admitted to the Texas Bar, Ms. Manito graduated magna cum laude from Houston Baptist University with double majors in Business and Journalism. After working for the New York Times Company as a journalist, Ms. Manito earned her Doctor of Jurisprudence from South Texas College of Law in Houston, Texas. While at South Texas, Ms. Manito wrote for the Corporate Counsel Review; studied International Human and Humanitarian Rights Law at the National University of Ireland in Galway, Ireland; and competed in numerous moot court competitions, winning best brief awards in each competition. She graduated from South Texas in 2011 and was admitted to the Texas Bar that same year and to the Southern District of Texas the following year.
Ms. Manito is fluent in Vietnamese and is a regular guest on the Youth & Social Issues program on 900AM Houston Radio Saigon. She also serves as a board member for two nonprofit organizations: Voice to the Nations Foundation, a humanitarian organization with international outreach efforts, and Elijah Rising, a local organization fighting human and sex trafficking in Houston and abroad. She and her husband also serve as musicians, teachers and leaders at their local church.
Ms. Manito is currently a member of the State Bar of Texas, Asian American Bar Association, and Texas Young Lawyers Association.
About Houston Personal Injury Lawyer Michael P. Fleming and Associates PC
The lawyers at Michael P. Fleming & Associates are strongly committed to providing clients in Houston with vigorous legal representation and a high level of personal service. That commitment can begin to work for you if you call our offices about your accident claim, business lawsuit or other legal matter.
Experience: As a former Harris County Attorney, Michael P. Fleming has an excellent reputation for handling a wide range of cases in federal and state courts — including arguing and winning a case in the Supreme Court of the United States of America . He is Board Certified in Personal Injury Trial Law and Real Estate Law by the Texas Board of Legal Specialization. The other attorneys in our firm have quickly established themselves in their chosen practice areas. Mr. Fleming has been selected as a Texas SuperLawyer and the firm has been featured in the Houston's Top Lawyers feature of H-Texas Magazine and is AV rated by Martindale - Hubbell.