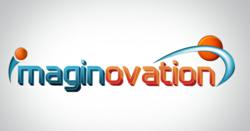 Raleigh, NC (PRWEB) April 30, 2013
Wilson Law PA, a top personal injury and medical malpractice Raleigh law firm signed with Imaginovation, a Raleigh web design and software company after weeks of dedicated research in trying to find a good team offering result-driven search engine optimization (SEO) solutions. Due to Wilson Law's rapid business growth, the firm decided it was time to take their online visibility to the next level by investing in SEO services. Hence, Wilson Law understanding how truly powerful search engine optimization is in generating their business with more leads as well as brand awareness/recognition on Google.
Imaginovation was chosen by Wilson Law out of all the SEO and web design companies in the Raleigh area because of their good customer reviews, prices, skills, experience in SEO, honesty, and most importantly in understanding Wilson Law's long-term goals. Imaginovation will not only be optimizing Wilson Law's current website code every month to increase their Google ranking over time, but will be offering consultations regarding social media and blogging to help as well. Imaginovation's tenacity and work ethic to help these lawyers in Raleigh gain online recognition is something they take pleasure in because of the value SEO has on helping their business.
Wilson Law PA has recognized Imaginovation to already be a perfect fit for their online marketing efforts because of their dedication to a result-driven campaign over time and due to Wilson Law's own knowledge and patience that effective SEO is a long-term goal for reaching their highly targeted keywords. Both companies are excited to see results in the Google rankings after months of hardcore code and keyword optimization, content integration, and social media interaction.
Wilson Law PA have a local and national reputation as trial attorneys for their dedication to obtaining justice for regular citizens injured by the negligence of others, in particular by corporations and the manufacturers of drugs and medical devices. Some of their experience includes helping clients in the areas such as medical device and pharmaceutical injuries, medical malpractice, and amongst others. For more information, visit their website at http://www.wilsonlawpa.com.
An authority in Raleigh website design, Imaginovation implements custom software, SEO, and Internet marketing solutions to companies who need a boost towards their online presence and online capabilities.