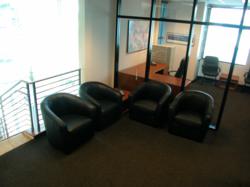 Adopt a working anywhere attitude.
(PRWEB) April 30, 2013
Your Office Agent are a lean Workspace specialist firm, who list thousands of executive suite and coworking locations all over the world for their clients to always search for the best option for them. Their objective is help companies take less space than they normally would and stay agile by adopting the tools available to them. The world of commercial space has changed over the last 10 years and now companies are looking for a workplace on demand structure that allows them to adapt to their ever changing business plan.
Taylor Hunter, VP of Your Office Agent, believes its their job to educate clients on ALL the options available to them so they can make an educated decision rather than one based on limited information from vested interests. When asked who will use this service Taylor replied that everyone should at some stage. This flexibility in work is as important to a corporation staying efficient as it is to a home worker trying to keep costs down. It is a wonderful program for companies who are looking for flexibility within their real estate portfolio and would like to have access to top class meeting rooms all over the USA where they can use the provider and location of their choice
Your Office Agent charge nothing for their service and have the full range of flexible workplace offerings for companies of all sizes looking to keep their workspace low cost, flexible and agile. Contact the team for advice and help on 800 600 0881 or to book a workspace anywhere in the world in thousands of locations, just book on their site at http://www.yourofficeagent.com.