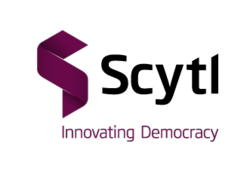 "We see these eDemocracy tools as an innovative way to address the increasing trend towards more participatory democracy, citizen empowerment and public transparency; complementing our end-to-end election modernization platform."
Barcelona/Brussels (PRWEB) April 30, 2013
Scytl, the worldwide leader in secure online voting and election modernization, and Gov2U, an non-profit organization dedicated to developing and promoting the use of technology in the fields of governance and democracy, have announced today the acquisition by Scytl of Gov2U´s software division.
Gov2U created its software division in 2004 and, since then, it has developed a wide array of innovative award-winning eDemocracy solutions that have been implemented in multiple countries across Europe, Africa and America at the local, regional and federal government levels. The main purpose of these tools is to engage citizens in participatory processes through the use of online and offline platforms, bringing more transparency and legitimacy to decision-making processes.
Gov2U's eDemocracy solutions will be integrated into Scytl's end-to-end election modernization platform offering governments and citizens new ways in which they can interact in between elections in an efficient, transparent and secure manner. Scytl expects to finalize the integration of these solutions into its platform by the end of June 2013.
"We are very excited with this acquisition since it responds to a growing trend towards more participatory democracy, citizen empowerment and public transparency," says Pere Valles, CEO Scytl. "We see these eDemocracy tools as an innovative way to address this increasing market need, complementing our end-to-end election modernization platform."
"We are very proud of the eDemocracy solutions that we have built and we see this transaction as a way to ensure the continuity and evolution of these solutions since Scytl has all the necessary experience and resources," says Vasilis Koulolias, Chairman Gov2U. "We will now be able to focus all our efforts towards our independent advocacy work to promote a more participatory democracy through the use of technology."
In 2012, Scytl acquired SOE Software, a leading election modernization software provider in the United States.
About Scytl
Scytl is the global leader in secure election management and electronic voting solutions. Specializing in election modernization technologies, Scytl offers the first end-to-end election management and voting platform, providing the highest security and transparency standards currently available. Scytl has capitalized on its more than 18 years of research to develop election-specific cryptographic security technology protected by more than 40 international patents and patent applications, positioning Scytl as the company with the largest patent portfolio of the industry. Scytl's solutions have been successfully used in more than 20 countries throughout the world over the last 10 years, including Canada, the United States, Mexico, Ecuador, France, Norway, Switzerland, Bosnia-Herzegovina, the UAE, India and Australia. Scytl is headquartered in Barcelona, Spain with strategic offices in Canada, the United States, Peru and Greece as well as field offices in the UK, Ukraine, Malaysia, India and Brazil. http://www.scytl.com
About Gov2U
Gov2U, based in Brussels, was conceived and founded in 2004 as a non-profit, non-governmental organization by a group of visionary professionals from the fields of Legislative Information and Communication Technology (ICT), and community activism who share: A demonstrable commitment to the advancement of democratic principles and institutions; a common understanding of the enormous untapped potential of new technologies to enhance parliamentary efficiency and to promote democracy by providing a platform for information sharing, participation and the inclusion of individual and collective voices; a conviction that e-democracy can enhance and further representative democracy. http://www.gov2u.org